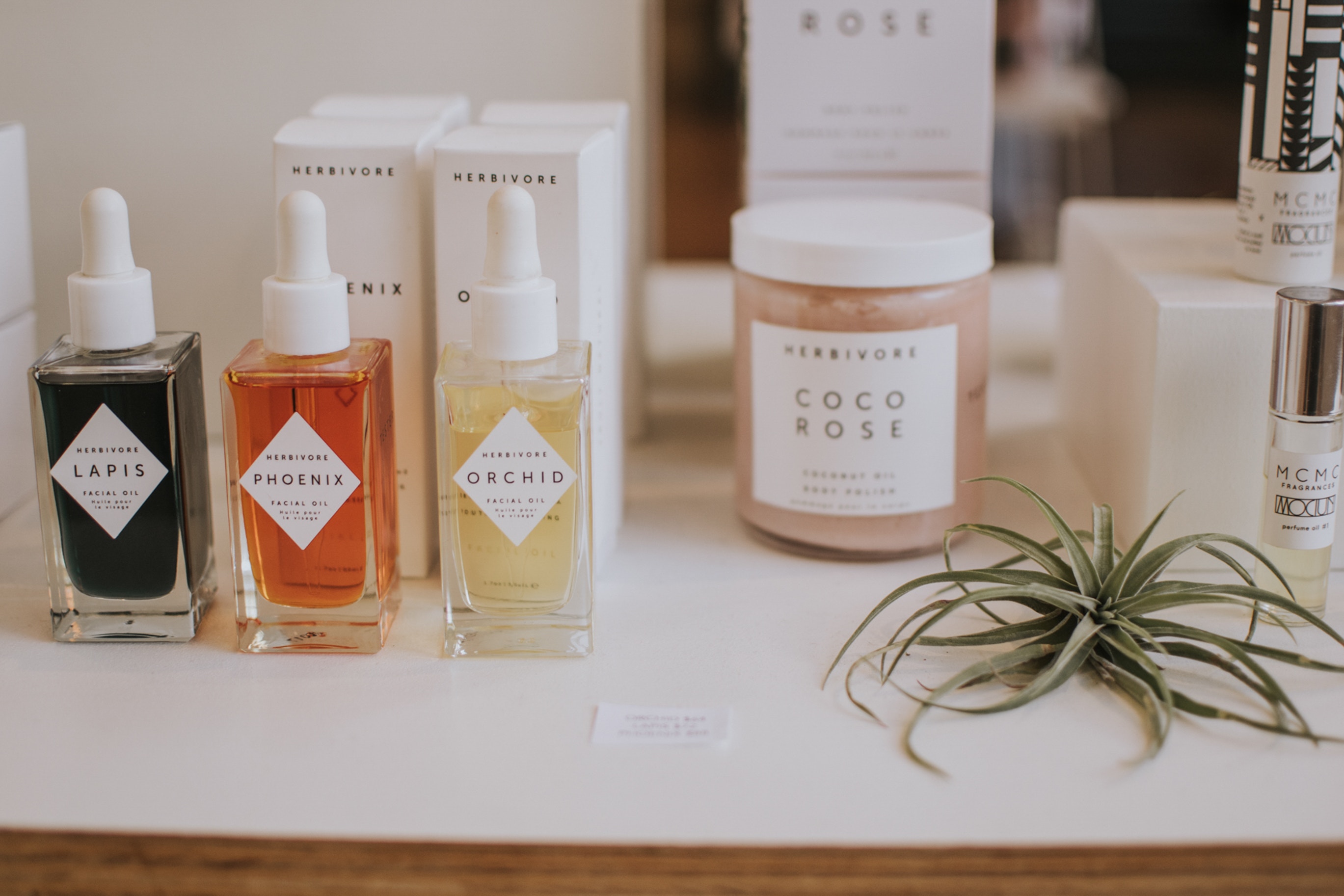 Minimalist Morning Skincare Routine
A mindful morning routine doesn't just have to apply to what you do. Minimalism and mindfulness can also take place in your skincare routine. I've mentioned before that skincare is one of my "luxury items" — however, lately, that's been changing. While most of my skincare isn't plastic free — there are overall a lot fewer products that need to be recycled or TerraCycled. In addition, I stay mindful of the ingredients in each product. Ultimately my goal is for my products to be simple, effective, and with a hint of luxe — because, why not?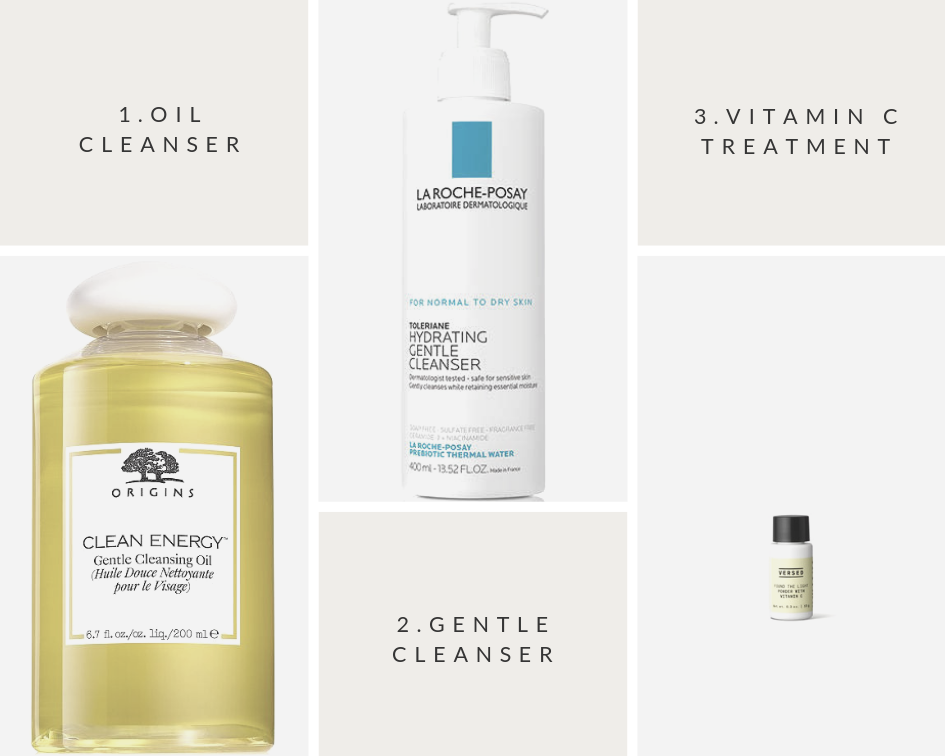 Oil Cleanse: I bought this with a Macy's gift card when I had no idea what else to buy. And, you know what? I love it. It smells delightful and is both gentle and moisturizing. Great at helping take off my sunscreen.
Eco Pros: No parabens, phthalates, sodium lauryl sulfate, propylene glycol, mineral oil, DEA, petrolatum, paraffin, polyethylene beads, formaldehyde & animal ingredients. Origins also supports reforestation projects around the world and are working to have net zero carbon emissions by 2020.
Eco Cons: Plastic bottle (recyclable).

Second Cleanse: This is a super gentle cleanser that is suitable for both me and my husband. This is the one product that we share so the big bottle works out well. The only reason I double cleanse in the morning is because I put SPF on as soon as I wake up to walk the dogs and then get a bit of a sweat on with a workout.
Eco Pros: Huge bottle that takes a long, long time to go through. One less thing in the bathroom since my husband and I share. Paraben and fragrance free.
Eco Cons: Plastic bottle (recyclable).

*An effective double cleanse allows me to keep a makeup remover and toner out of my product rotation.*

Vitamin C Powder: I love that this Vitamin C is in powder format since Vitamin C is very sensitive to light and air. I also love that I can mix this in with my existing moisturizer instead of having a separate serum with Vitamin C.
Eco Pros: No fragrance added, dye-free, paraben-free, Petroleum-free, Talcum-free, silicone-free, Sulfate-free, mineral oil-free, vegan, formaldehyde-free, nonylphenol ethoxylate free.
Eco Cons: Plastic container (recyclable).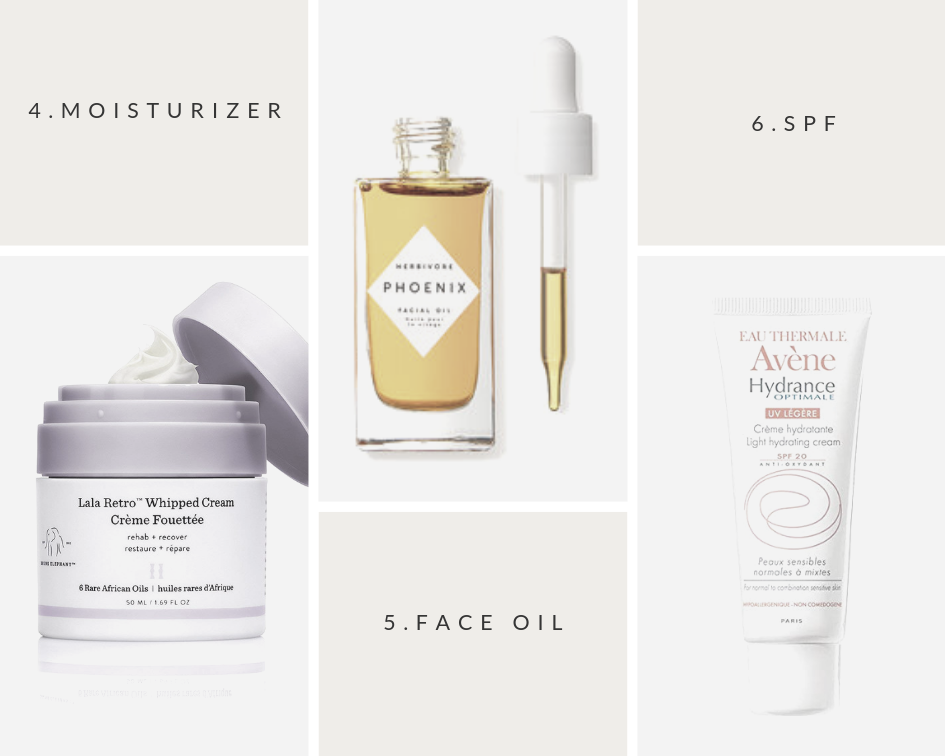 Moisturize: This is new to the mix but, so far, so good! Definitely meant for dry skin like mine — the texture reminds me of buttercream frosting. It's hella expensive which is why I'll only continue to repurchase with Sephora gift cards.
Eco Pros: Vegan, gluten-free, cruelty-free. Fragrance free.
Eco Cons: Plastic container. I don't think the company is as philanthropic as people think (based on the whole elephant thing).

Seal It In: I tried the mini pack of all three Herbivore facial oils and I this one is my favorite. The scent is a bit more subtle than Lapis and Orchid and I find that it sinks in quickly. Overall, it gives a lovely, glowy look to the skin and seals all the moisture in.
Eco Pros: Glass bottle. No synthetic ingredients, parabens, sodium laurel sulfate, phthalates, chemicals, fillers, animal testing, mineral oils, petroleum. Herbivore frequently donates a portion of certain products to causes like the ACLU.
Eco Cons: Must TerraCycle dropper.

SPF: Since I work from home, this doesn't always happen. But if I'm going out and about for the day, I'll slather on this bad boy that I picked up in both Paris and London last year. (I stock up whenever I get a chance.)
Eco Pros: Paraben free. No Oxybenzone.
Eco Cons: Plastic tube must be TerraCycled.
There you have it! Next week, I'll get into my pared down evening routine (mostly thanks to the magic of Differin).