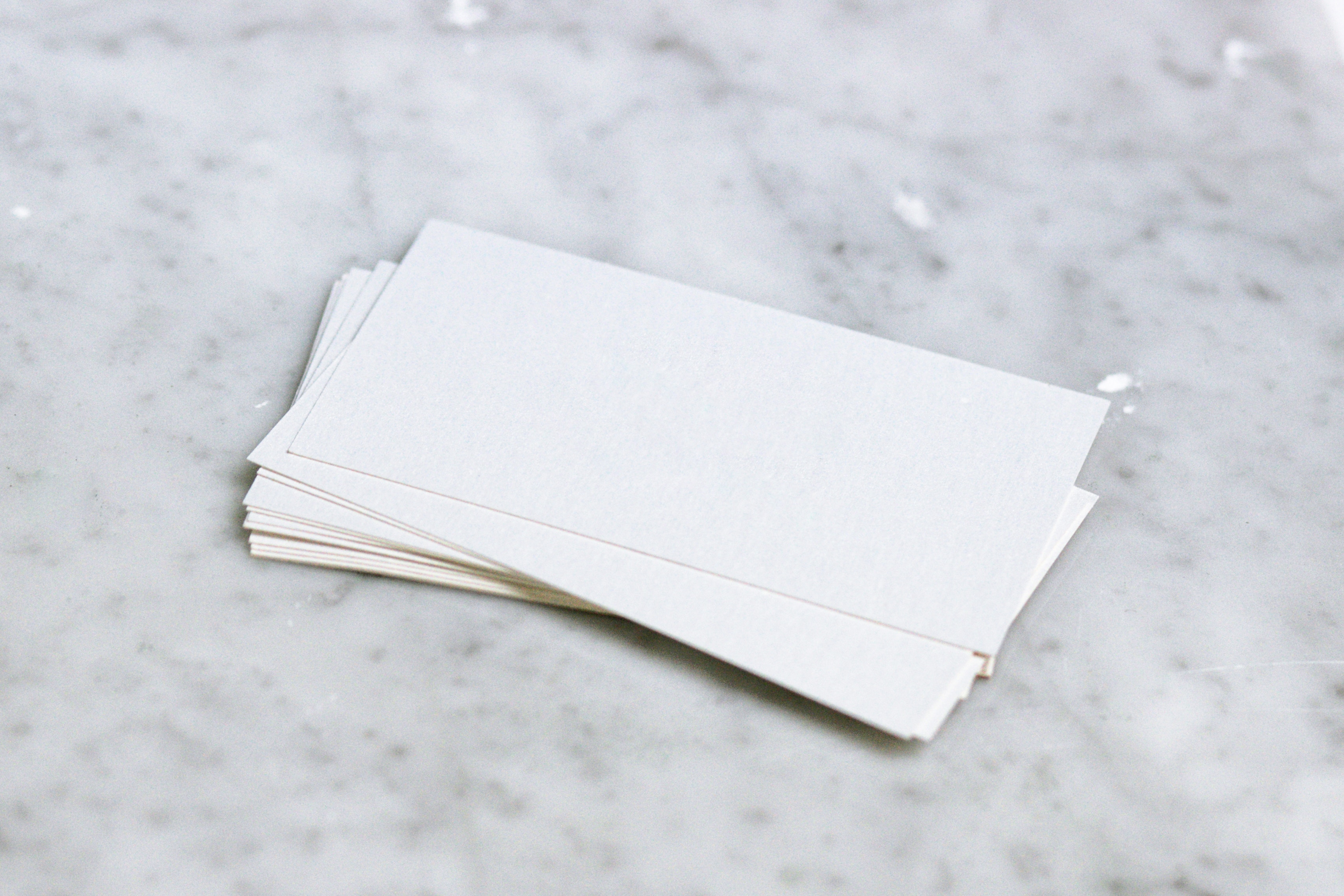 Simple Tip: Digital Business Card
The business card. Useful but wasteful. Those tiny cards add up in piles around your home, wallet, car, and office — sometimes used, sometimes forgotten. Why don't we move on from this somewhat antiquated (and wasteful) form of exchanging information?
I know some fancy paid apps exist where you can create/share/collect specialized digital business cards. But I prefer to keep it a bit simpler than that. I used Canva (feel free to use your editor of choice) to create a super basic image with my contact information. Then, I keep the image on my phone and backed up in my email. And that's it. When anyone asks me for my information at a networking event, I'll either quickly text or email them my business card image file or, (in a pinch), let them take a photo of the picture.
Similarly, I also decline other peoples' business cards and opt to take a photo of their card instead. So. There you have it. An easy way to avoid accruing tiny pieces of papers with peoples' emails listed.