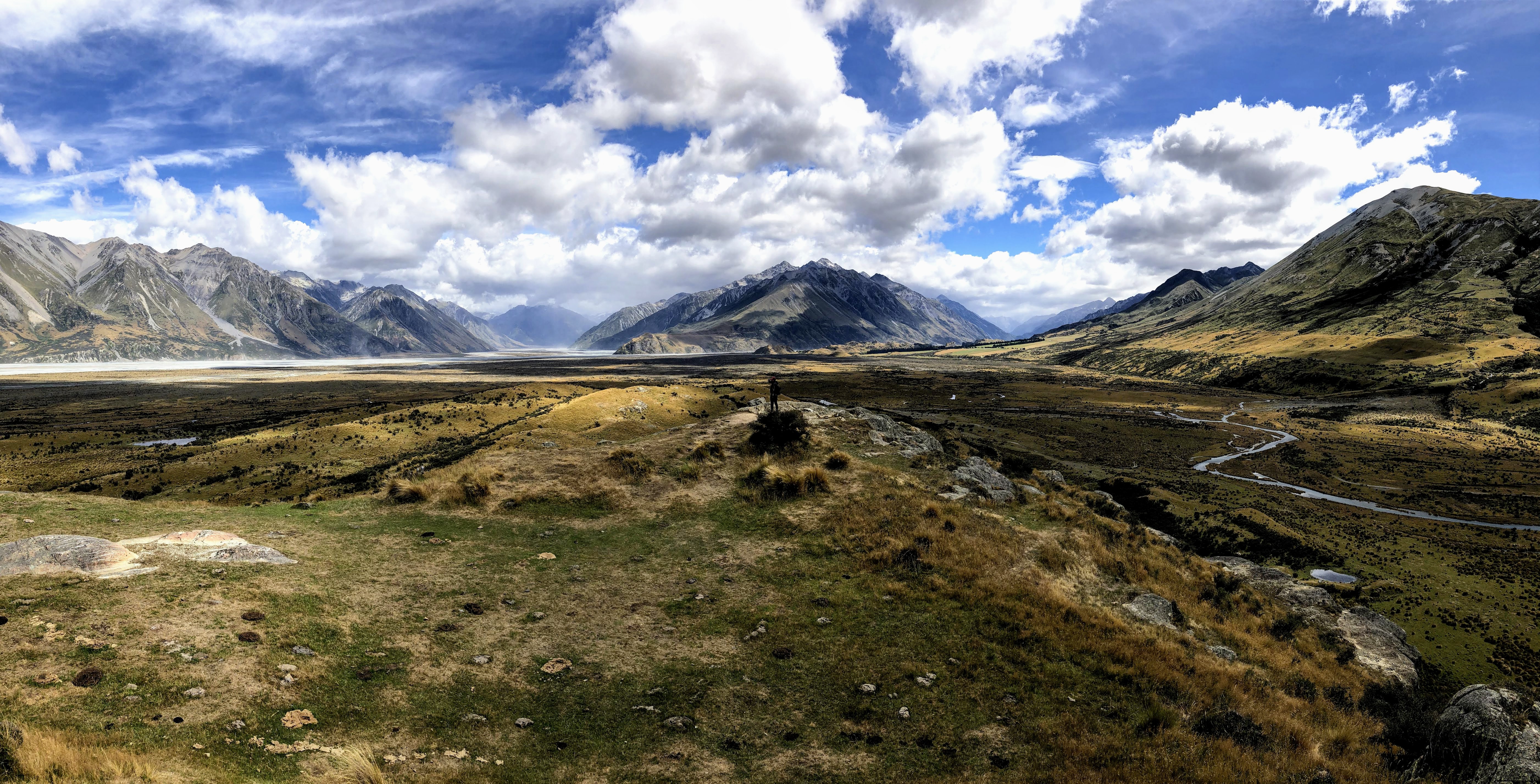 New Zealand Travel Guide (with LOTR stops!)
I am a massive Lord of the Rings fan AND a travel lover… so, of course, New Zealand was a bucket list trip for me. This February, my husband and I took a 10 day trip to New Zealand so I wanted to share some highlights (with some LOTR stops included) in case it would be of assistance to anyone!
For this trip, we decided to focus mostly on the South Island (as our travel preference leans towards the nature/hiking/scenery side of things + a good chunk of LOTR sites are in the South Island). But we did spend 2 days in Auckland so we could go on the Hobbiton tour. More on that later… And, yes, New Zealand is truly as beautiful as you think it is — a completely magical land.
FYI: We rented a car on the South Island (highly, highly recommend) and drove to sites that were easily accessible + not dangerous. Google Maps is your friend and we didn't have much issue with service/reception.
Auckland-area
(i.e. places to go from Auckland)
Waiheke Island
We landed in Auckland early in the morning and took a cab in to the city. Left our luggage at the hotel and hit the ground running since we'd only be here for 2 days. First stop was breakfast at Chuffed, an adorable coffee shop/cafe with beautiful food! Afterwards, we went straight to the Ferry Terminal to hop on a ferry to Waiheke Island, a popular holiday spot with lots of wineries and beaches. (We did not purchase tickets beforehand… just showed up, bought tickets, and got in line to get on the ferry.)
The 40 minute ferry ride itself was beautiful (and actually a lot of fun!). Once we reached Waiheke Island, we took a taxi to the picturesque Mudbrick Vineyard.
I mean… that view! We tasted some wines, got a cheeseboard, and just lounged while taking in the beautiful scenery. After a few hours, we decided to walk the 30-ish minutes back to Waiheke Island's ferry terminal to go back to Auckland.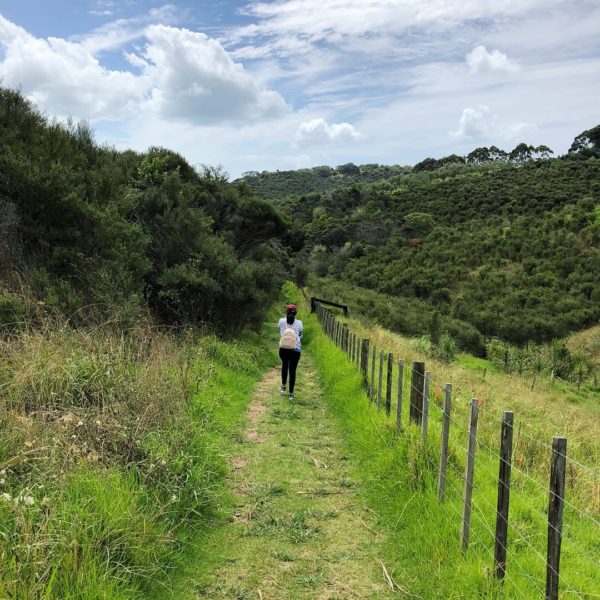 As you can see, the walk itself was so, so idyllic. We took the ferry back to Auckland, finally checked into our hotel room, and crashed for the night!
Hobbiton Tour *LOTR stop
On day 2, we woke up early for… the Hobbiton Tour! (I booked our tour on Viator.) Our guide picked us up at the hotel and we were on our way! Once we got out of the city, we were able to stop and take pictures at some scenic points.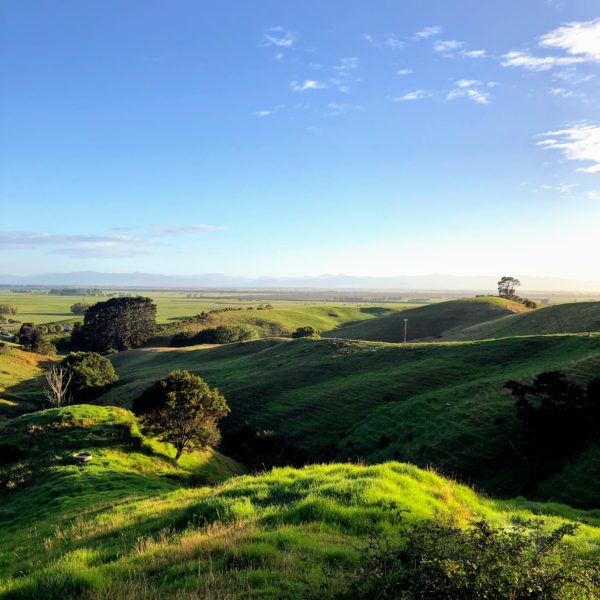 And then… we arrived! And, boy, it did not disappoint.? It was truly beyond what I imagined… I mean, the level of detail!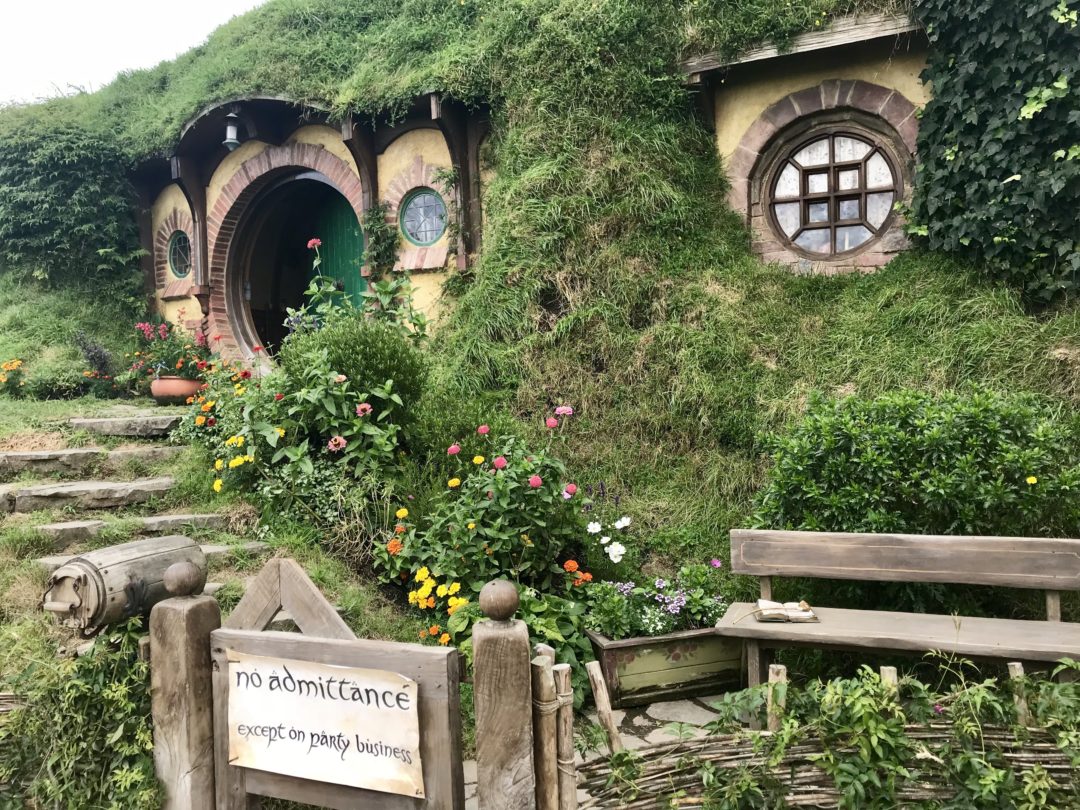 South Island
Mount Sunday *LOTR stop
This was absolutely the highlight of the trip. After our quick stop in to Auckland, we took a short flight down to Christchurch and rented a car to drive through Mount Sunday, and ultimately, get to our South Island base of Queenstown (yes, it was a long day with LOTS of driving but so worth it!). Lord of the Rings fans will recognize Mount Sunday as where the Edoras set was built for The Two Towers. But even if you aren't a LOTR fan, I highly recommend checking this area out. I've never seen a place like it AND due to it's somewhat remote location, it was uncrowded and peaceful. I can't even describe the moment when we rounded the curve and saw Mount Sunday, a hill nestled between mountains and countryside.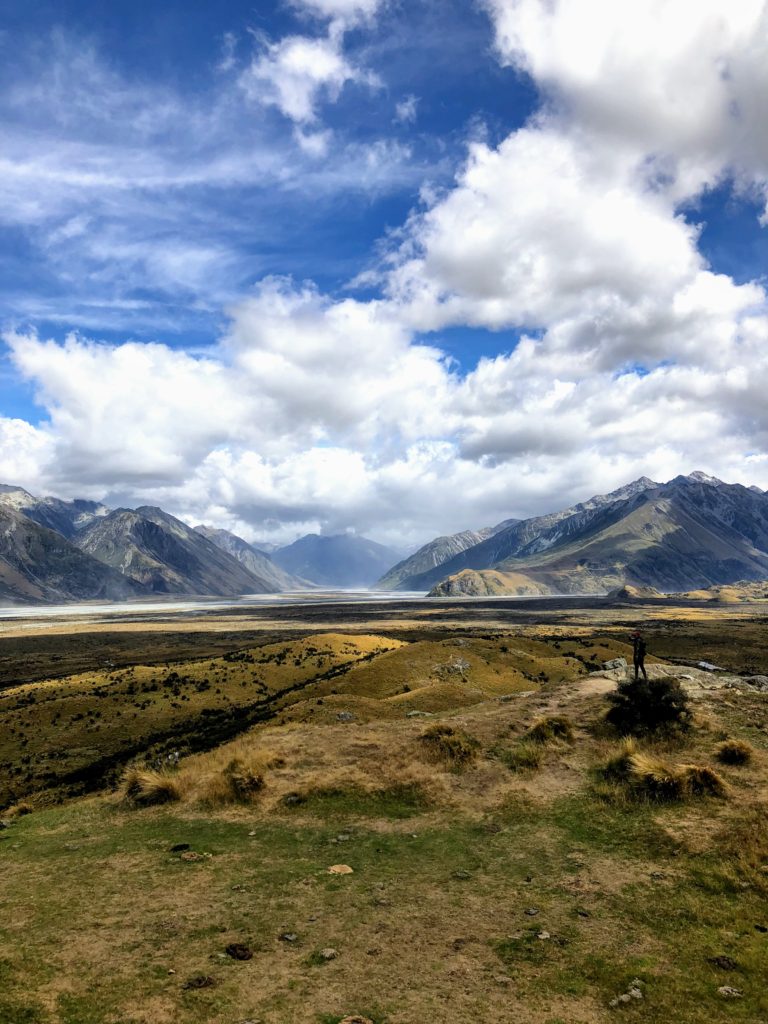 Once parked at the base of Mount Sunday, it's a short hike up to the top where you are treated to even more glorious views. On the walk up, you'll definitely recognize filming spots from The Two Towers!
Lake Pukaki *LOTR stop
As we continued our drive down from Mount Sunday to Queenstown, we stumbled upon this magnificent lake… which turned out to be another filming location (but from The Hobbit movies). This beautiful, ridiculously blue lake was used as the setting for Lake-town.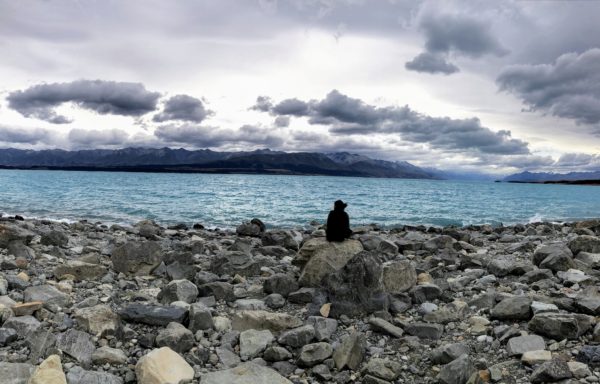 Right next to this lake is the town of Twizel aka Gondor. Just driving through this area will give you a feel of Return of the King!
Queenstown + Onsen Hot Pools
What a wonderful base for exploring more of the South Island. Delicious food and amazing views. We couldn't ask for better. After our massive driving day spent exploring from Christchurch down to Queenstown, we stayed put in Queenstown and used it as home base for the rest of our trip.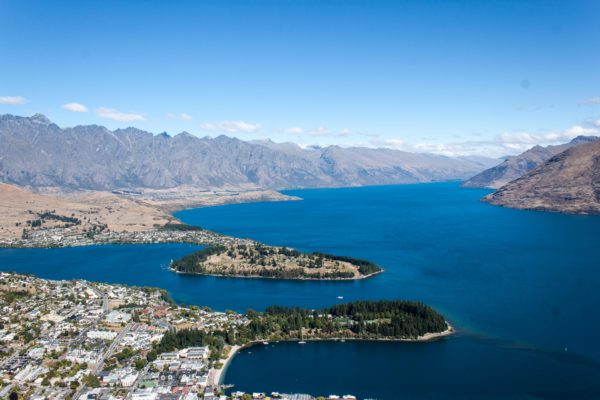 A quick drive from Queenstown is the Onsen Hot Pools, also another highlight. Spend an hour relaxing in privacy and take in the views. Glorious. This picture was taken at 9 PM so if you want some stargazing, make a reservation for the latest time slot they have! (But it did get dark pretty quick after this was taken.)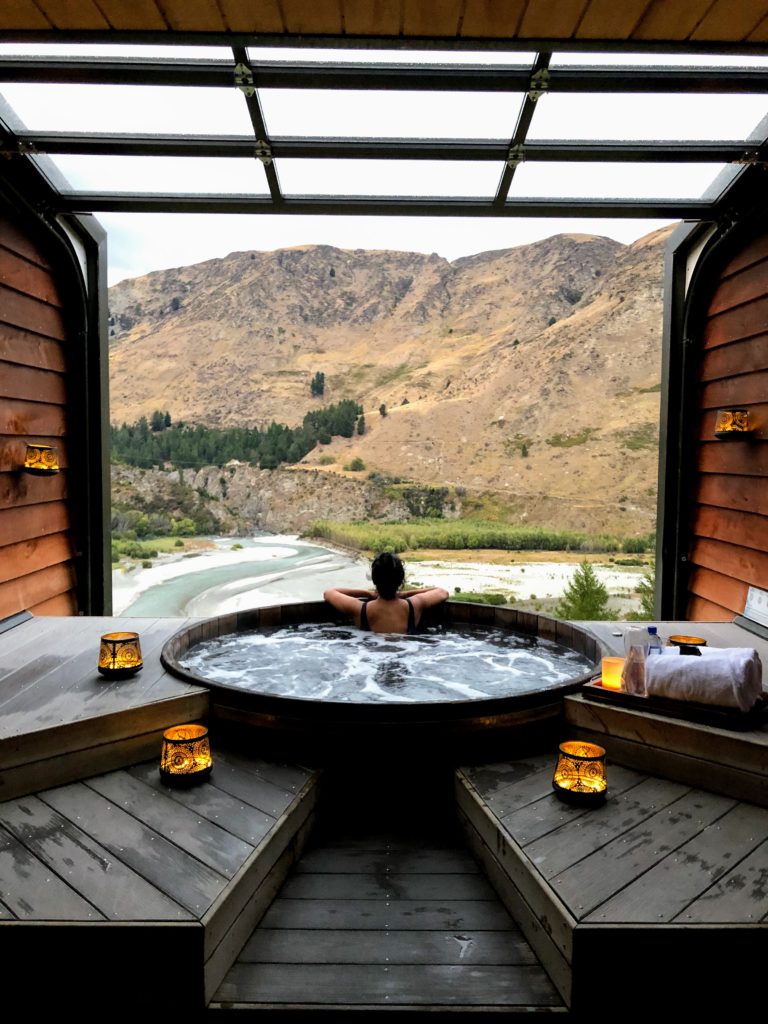 Twelve Mile Delta *LOTR stop
Also outside Queenstown, on the shores of Lake Wakatipu, is Twelve Mile Delta, where a short hike will lead you to the exact spot that Frodo and Sam see the oliphants!
Glenorchy + Paradise *LOTR stop
We drove out to Glenorchy to visit Glenorchy Animal Experience, a farm full of adorable animals that you can pet, feed, and just hang out with. We had a lovely afternoon there.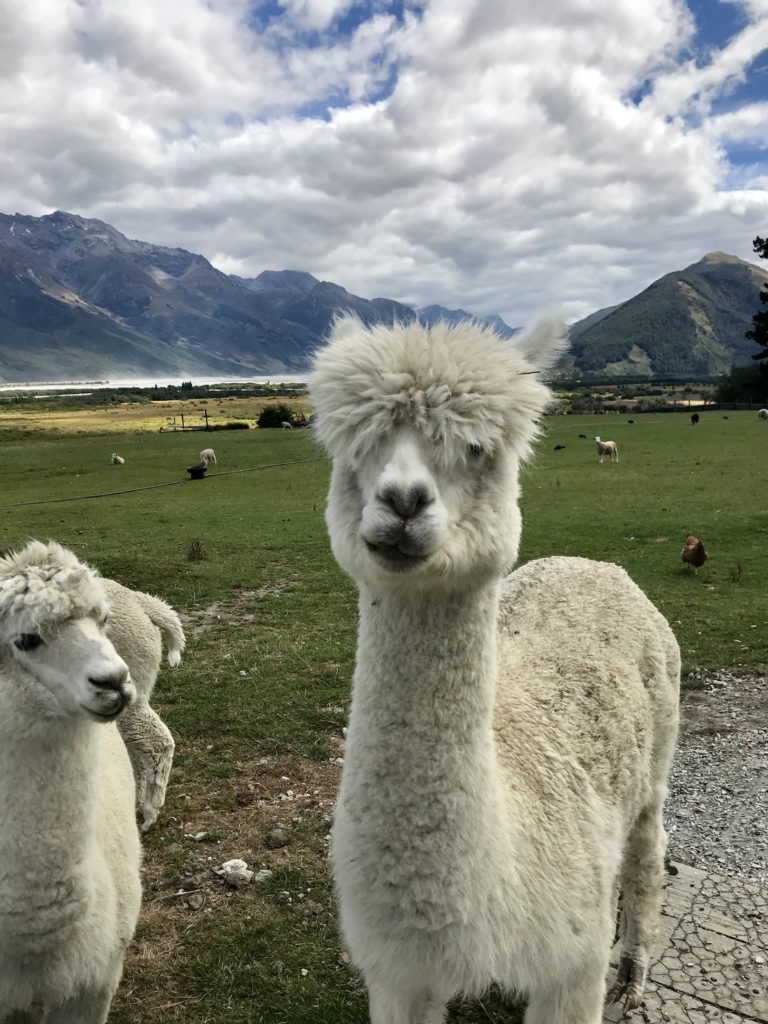 And just up the road is… Paradise. AKA, the filming location for Isengard!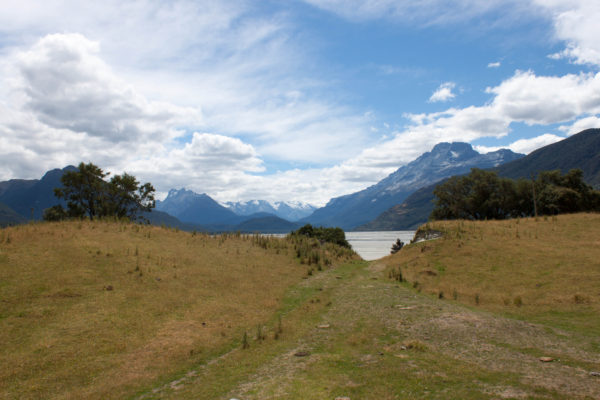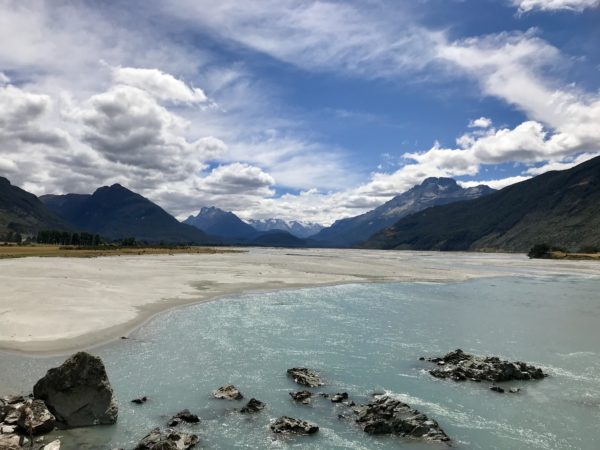 Chard Farm Winery + Kawarau Gorge *LOTR stop
On the road to Chard Farm Winery, a charming winery with yummy wine and friendly staff, is a view of Kawarau Gorge AKA the Anduin River from Fellowship of the Ring.
Milford Sound
A must-do as everyone says. We drove ourselves down to Milford Sound and took a 2 hour boat tour of the sound (and saw lots of seals!).
Except for the one long driving day, seeing all of these spots in 10 days was completely doable and also left a lot of time for just exploring Queenstown and soaking it all in. Next time, I'm hoping to explore Wellington and more of the North Island!