One of my favorite books is called Daily Rituals: How Artists Work and I LOVE a good routine or ritual. This is especially important for the mornings. Starting the day off in a whirlwind of chaos is just setting you up for an even more chaotic day. A calm, mindful morning where you and your family are put first is important for everyone's sanity. Over the years, I've nailed down the routine that works best for me and sets me up for success. So find what works for you and tell me about your morning routine!
6:30 AM: Get woken up by my 14 year old dog. Take her out and get her fed. Meanwhile, peruse my phone for major news and scan my email/calendar for any pressing to dos to keep in mind for the day. Brush teeth. Make bed.
7:00 AM: Take out our 1 year old dog and go on our daily 1.5 mile walk with my husband in tow. Bonus: this doubles as my daily dose of nature and vitamin D.

7:30 AM: Feed doggo 2 and put up any dishes/pots/pans that have dried overnight.
8:00 AM: 30 minute workout upstairs in our home gym (we have a Bowflex, stationary bike, some free weights, yoga mats, and my old tv from my single days). None of this is necessary for a solid home workout though. Many days, I utilize some really solid workout videos from YouTube (and, of course, Yoga with Adriene). So truly, all you need is a mat and a wifi connection!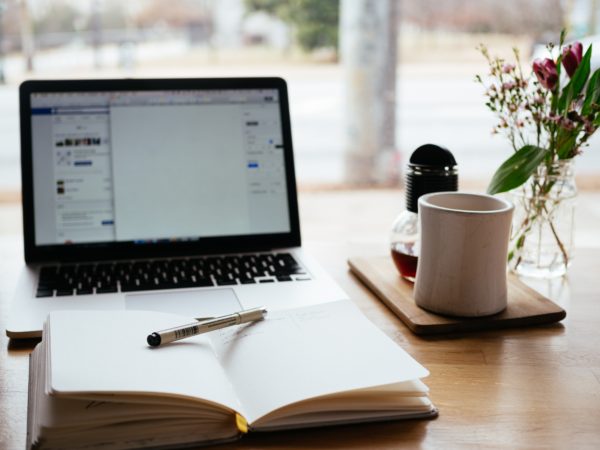 8:30 AM: Quick shower and skincare routine. Throw on some comfy clothes. Make an iced chocolate chai (David Rio chai + Trader Joe's chocolate milk on ice).
9:00 AM: Settle in to my desk for the day and write down a short list of the things I HAVE to get done.
And… there you have it! This routine helps me focus for the day and generally helps me feel like I have my shiz together. What's the one thing you need to do every morning?