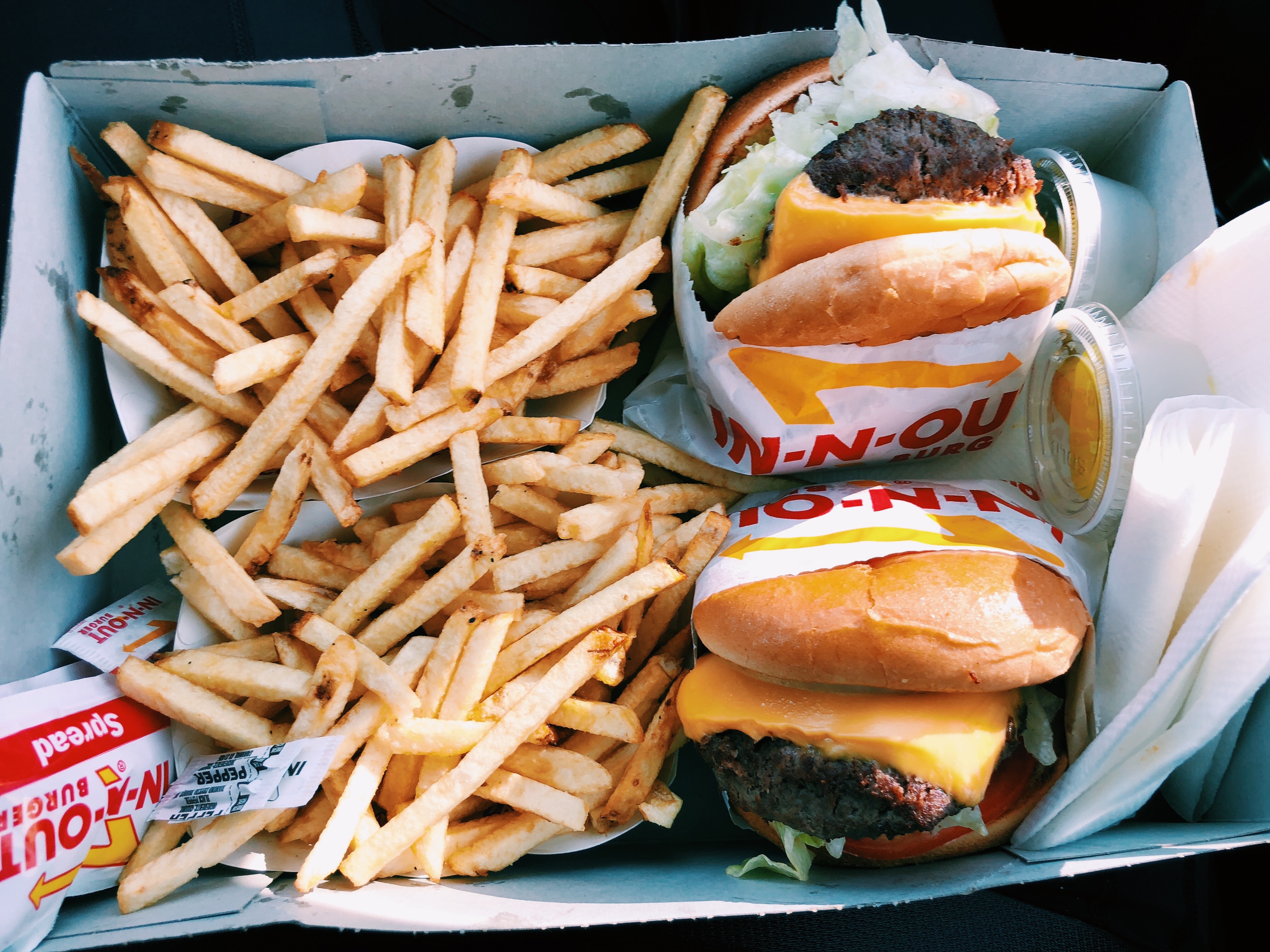 Simple Tip: Fast Food Waste
While I would love to eat healthy, organic home cooked food every day… that's not how life goes. I travel, I PMS, I get lazy… so yep, sometimes, I get fast food. Everything in moderation, right? However, fast food isn't the most zero waste choice around. BUT. There are ways to drastically reduce the amount of trash you produce from your fast food jaunts. Here are my tips:
Go inside to get your order instead of going through the drive through. My experience with the drive through is they regularly miss you saying no to straws, napkins, etc. When you go inside, you can better articulate that you don't need any of the extra items that are automatically thrown into the bag. Which leads me to tip two.
When inside, order your food "for here." This way, the bag, the napkin, etc. aren't provided to begin with (most of the time at least). You can then just take your (usually) paper wrapped items, put it in your own reusable bag, and walk out.
If you order a drink, bring your own tumbler or mason jar to fill up at the soda fountain (Whataburger even has their own fancy tumbler). I've never had any issues doing this. But more often than not, I forego the drink, and drink whatever I have at home.
Keep your preferred condiments at home or work so you can say no to the tiny hot sauce/ketchup/mustard/red chili flakes/etc. packages.
Compost your paper wrappings such as those that surround burgers and tacos. Compost pizza boxes (or at least recycle the portions of it that aren't greasy).
And finally. Know your local joints. At this point, I know which taco place gives take out in paper bags versus plastic. And which burger joints give fries in paper wrapping instead of the plastic-lined cartons. Order food accordingly.