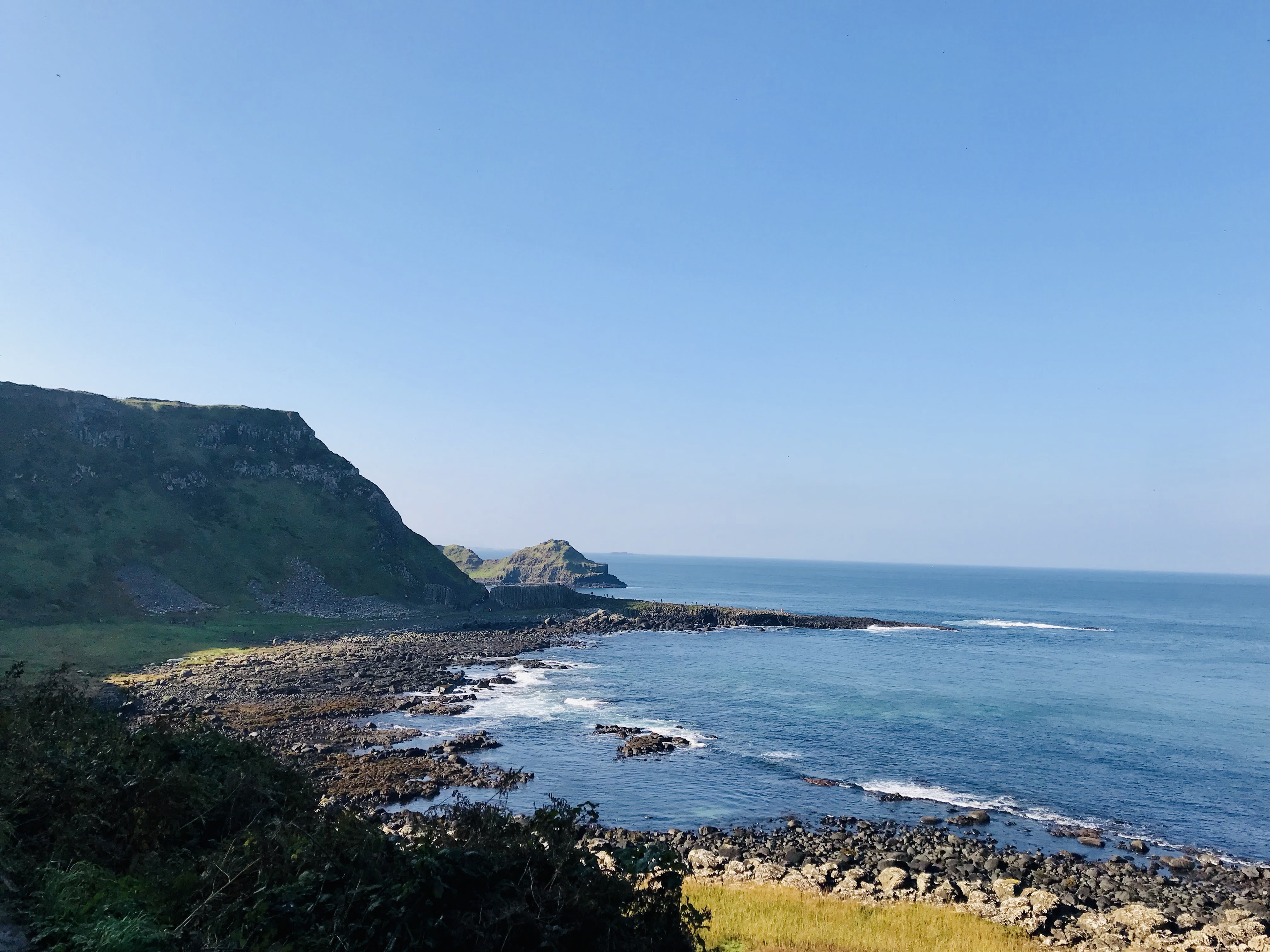 Mini Ireland Travel Guide
We got back from wonderful Ireland 2 weeks ago after a lovely 9 days exploring the country (as well as Northern Ireland!). While we were warned about the rain, the weather overall was really nice and there were only 2 or so rainy days (and it wasn't a wash out). Also — I was super impressed with some of the "zero-waste-ness" going on!
Exhibit A: this window of a coffee shop in Dublin.
I frequently saw people walking around with KeepCups on their coffee runs and even went to a pizza restaurant in Galway that had all compostable utensils.
ANYWAYS. Here are some highlights from our trip. As soon as we landed in Dublin, we rented a car and drove over to the Galway area for a few days.
Galway Area
Galway
We stayed at the Forster Court Hotel which had the amazing Hyde Bar and Gin Parlour downstairs. Even if you aren't staying here, I highly recommend getting a gin drink at the bar! (And check out the beautiful decor!)
Cliffs of Moher
About an hour and a half away from Galway is the Cliffs of Moher. We lucked out with this incredible sunny day. I recommend spending a few hours just walking along the cliffs and taking it all in.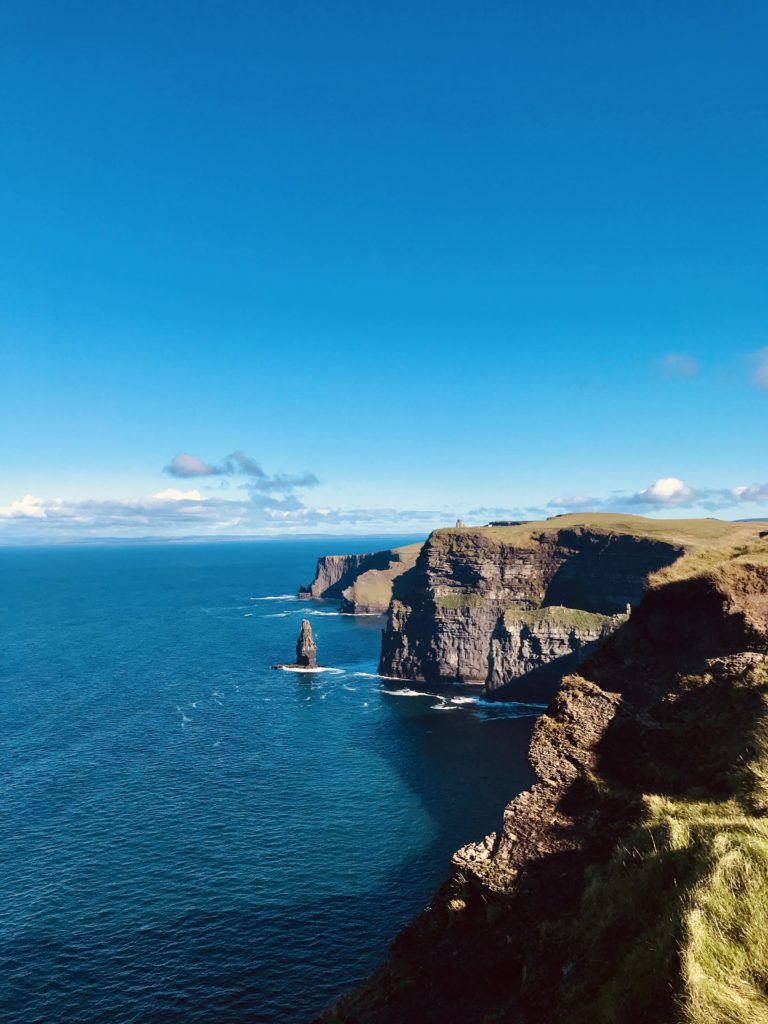 Kylemore Abbey + Connemara National Park
On one of the rainy days we had in Galway, we drove through nearby Connemara National Park to get to Kylemore Abbey. The abbey is so atmospheric in this kind of weather! There's also a Victorian walled garden and some trails you can walk through. It was a lovely way to spend a rainy afternoon.
Dublin Area
Wicklow Mountain National Park +?Sheepdog Demonstration
On our drive back from Galway to Dublin, we drove through Wicklow Mountain National Park (where some of P.S. I Love You was filmed!) and had a private sheepdog demonstration with Michael from Irish Working Sheepdogs! This was such a? highlight to learn about sheepdogs and see how they work. And Michael is hilarious and amazing. HIGHLY recommend giving him a call and setting something up if you're in the area!
Dublin
In Dublin, we did all the usual tourist hot spots.
– Trinity College to see the Books of Kells and the library
– Bog bodies at the National Museum
– Guinness storehouse
– Dublin Castle
– St. Stephen's Green
– Ha'penny Bridge
– The Little Museum of Dublin
– Temple Bar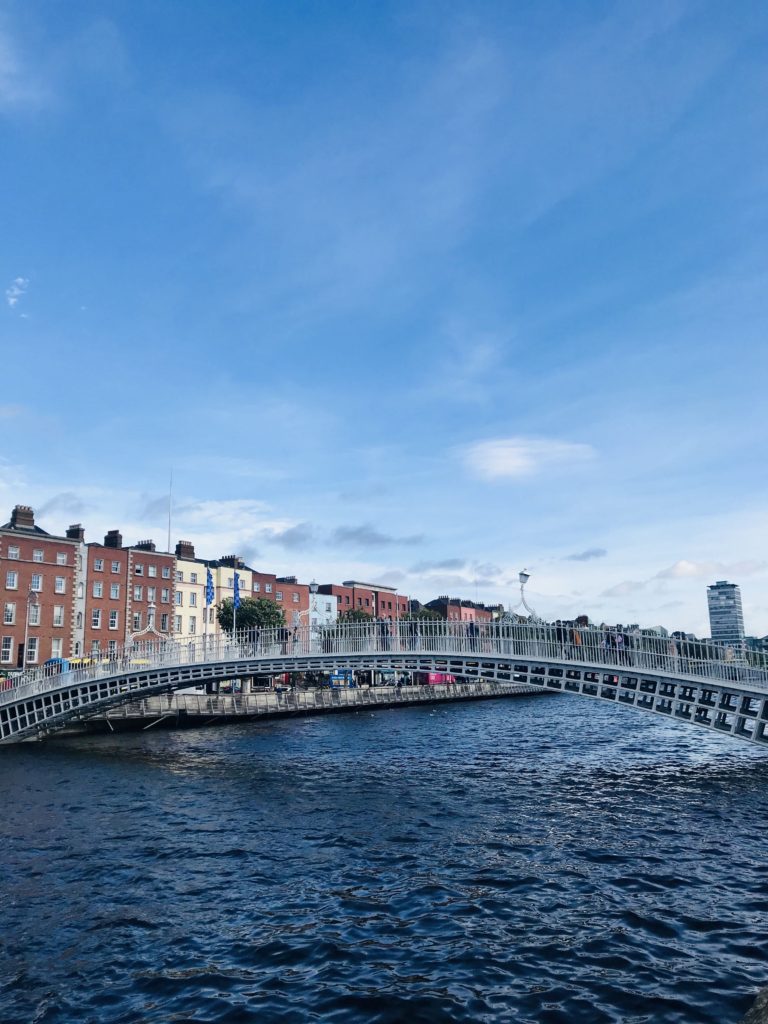 Overall, I found Dublin to be super chill and just a great city to wander around in. Next time we go back, I'd love to see some Irish dancing and check out Kilmainham Gaol (the prison museum which is very highly recommended).
Northern Ireland
We also took a one day tour of Northern Ireland from Dublin, which I highly recommend. However, if I were to do it again, I would've liked to keep our rental car and do the tour on our own as it ended up being a massively long day in a very cramped bus. However, the tour allowed us to learn a lot about Northern Ireland's fascinating history.
Belfast
In Belfast, we spent a few hours at the Titanic Museum (since Belfast is where the Titanic was built) and then some time wandering the streets. The museum was beautiful, however, I've been to the Titanic Artifact Exhibition in Vegas which I found to be more interesting since you can see actual artifacts from the Titanic. The Titanic Museum was a bit more informational and had a lot about the industries in Belfast during the early 1900s.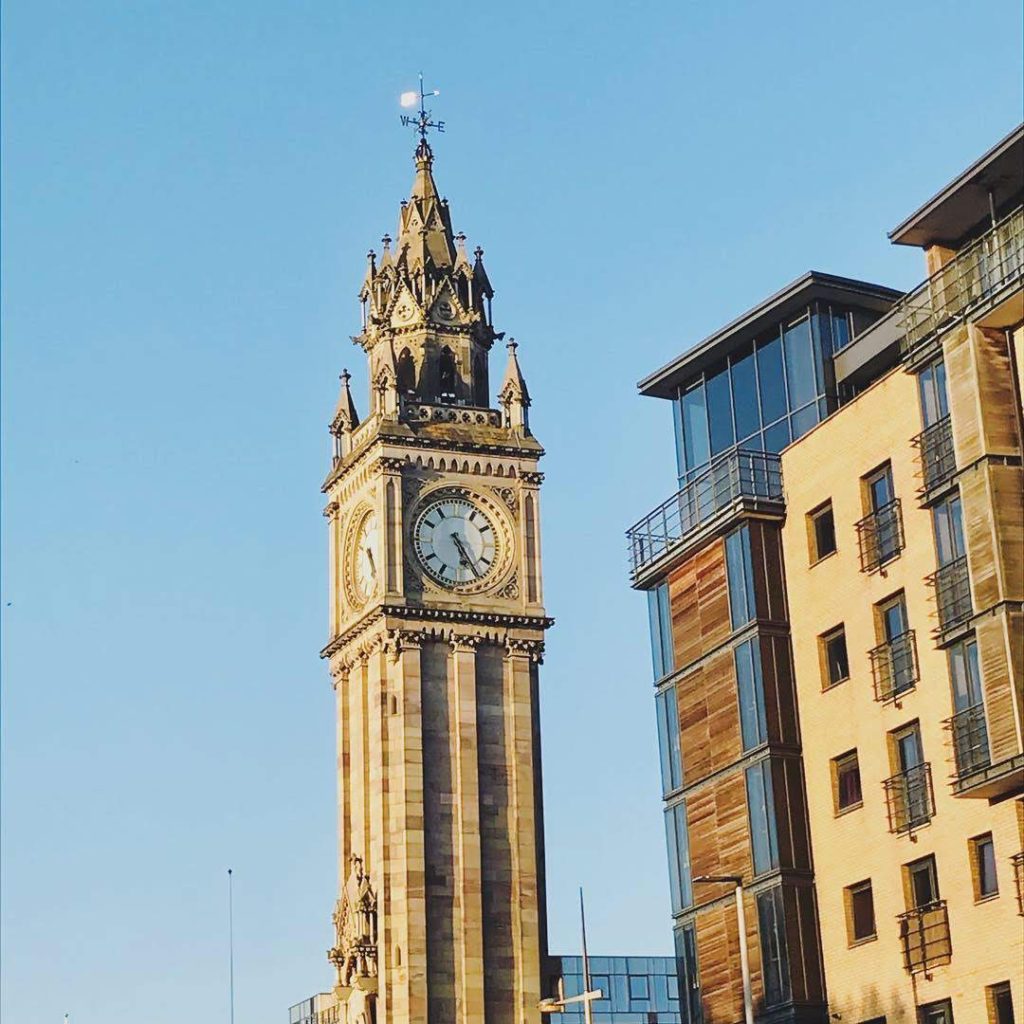 Dark Hedges
Recognize this??Yep, it's a Game of Thrones filming location! The Dark Hedges stood in for parts of the Kingsroad. Very cool. (You can also take a full on Game of Thrones tour through Northern Ireland if that's your thing!)
Giant's Causeway
Finally, another highlight of the trip… Giant's Causeway! 40K interlocking basalt columns on the sea. We could've spent hours here… 2 hours wasn't enough as there are a handful of small hikes/walks that can be done in the area. But I absolutely recommend coming here even if you do nothing else in Northern Ireland!