Kyoto (& Nara) Travel Guide
?I loved the quiet places in Kyoto, the places that held the world within a windless moment. Inside the temples, Nature held her breath. All longing was put to sleep in the stillness, and all was distilled into a clean simplicity." ? Pico Iyer, Video Night in Kathmandu and Other Reports from the Not-So-Far East
After our weekend in Seoul, we took a short flight over to Osaka and then the train over to stunning Kyoto. As soon as we entered the city, a sense of calm took over. Kyoto is all about nature, beauty, and aesthetics married with ancient traditions and an underlying current of spirituality. It was wonderful. We spent 4 days in Kyoto — 3 nights at the Hotel Resol Kyoto Kawaramachi Sanjo (great location, simple Japanese style, and inexpensive) and one night at a beautiful ryokan, Village Kiramachi (the epitome of Japanese minimalism but with the most glorious outdoor bath). I highly recommend both places.
Things To Do
– Gion District aka the famous Geisha district. Lots of lovely shops and restaurants sprinkled with temples.
– The Starbucks in Higashiyama. Yes, seriously. It's tatami-style and beautiful.
– Walk along the Kamo River.
– Check out Pontocho, a pedestrian-only street full of bars and restaurants.
– Eat at Nishiki Market and ogle at all the crazy food stalls. (And pick up some food-related souvenirs (including lovely chopsticks and pottery). My favorite little dessert was the Nama Yatsuhashi.)
– Go on a food tour! We did the Ninja Food Tours and had a blast!
– Go to the western part of Kyoto and check out the Sagano Bamboo Forest.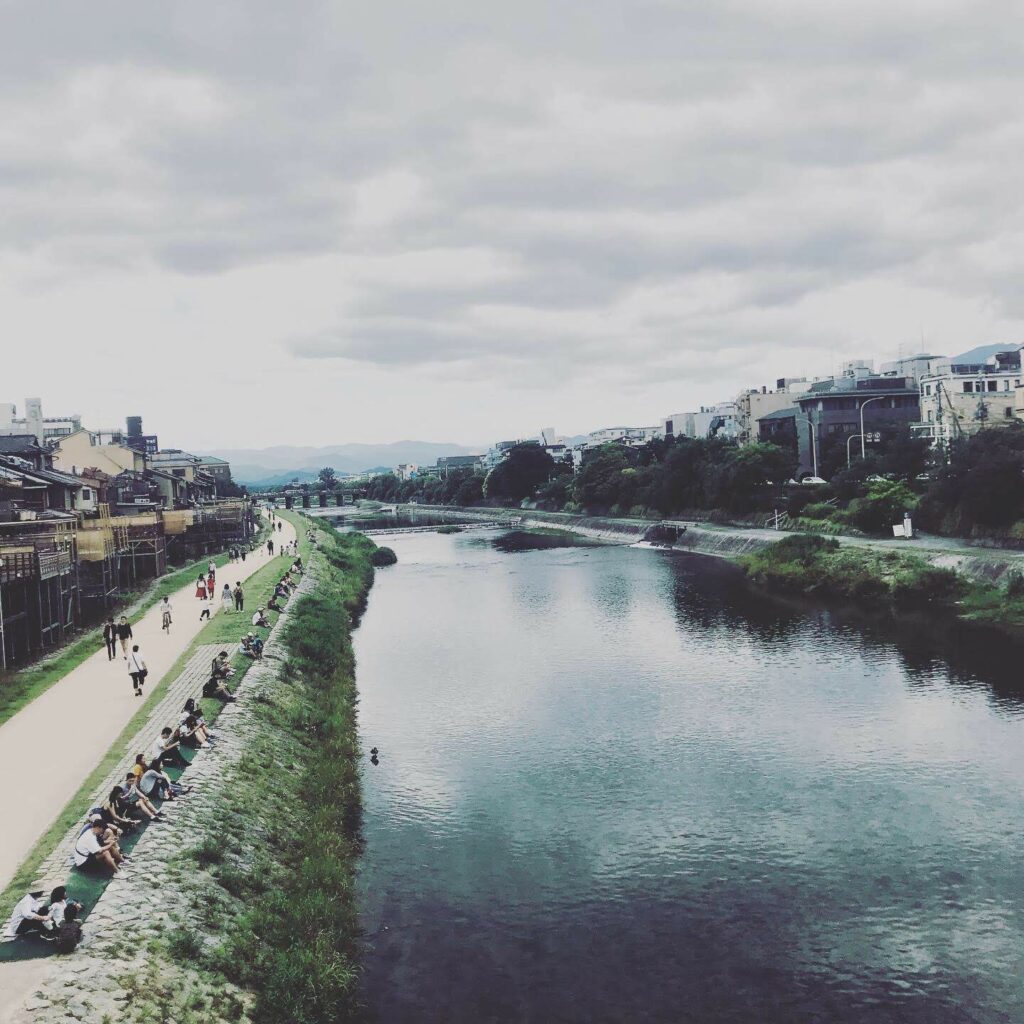 Temples to See
This is what you came for, right? Kyoto has over 1,600 temples! Yeah. Even if you aren't looking for a temple — you will stumble upon them. It can also get overwhelming if you don't know what temples you want to visit. I recommend the following classics (at least for your first trip!):
– The Golden Pavillion (Kinkaku-ji). Get here before they open as there will already be a line waiting. We got there about 20 minutes early and were the first ones in (leading to some great pictures!).
– The Silver Pavillion (Ginkaku-ji). The best part of this temple is that it's also the beginning of the Philosopher's Path (apparently this is fantastic in the spring with cherry blossoms). This lovely little path also leads to other temples such as Eikando and Nanzen-ji (cool rock garden here!).
– Fushimi Inari-taisha (aka the temple with the famous orangey red torii gates). The subway line takes you directly here from central Kyoto. Get here early and hike all the way up. It's so worth it.
– When walking around the Gion and Higashiyama neighborhoods, check out the nearby Kennin-ji and Kodai-ji Temples.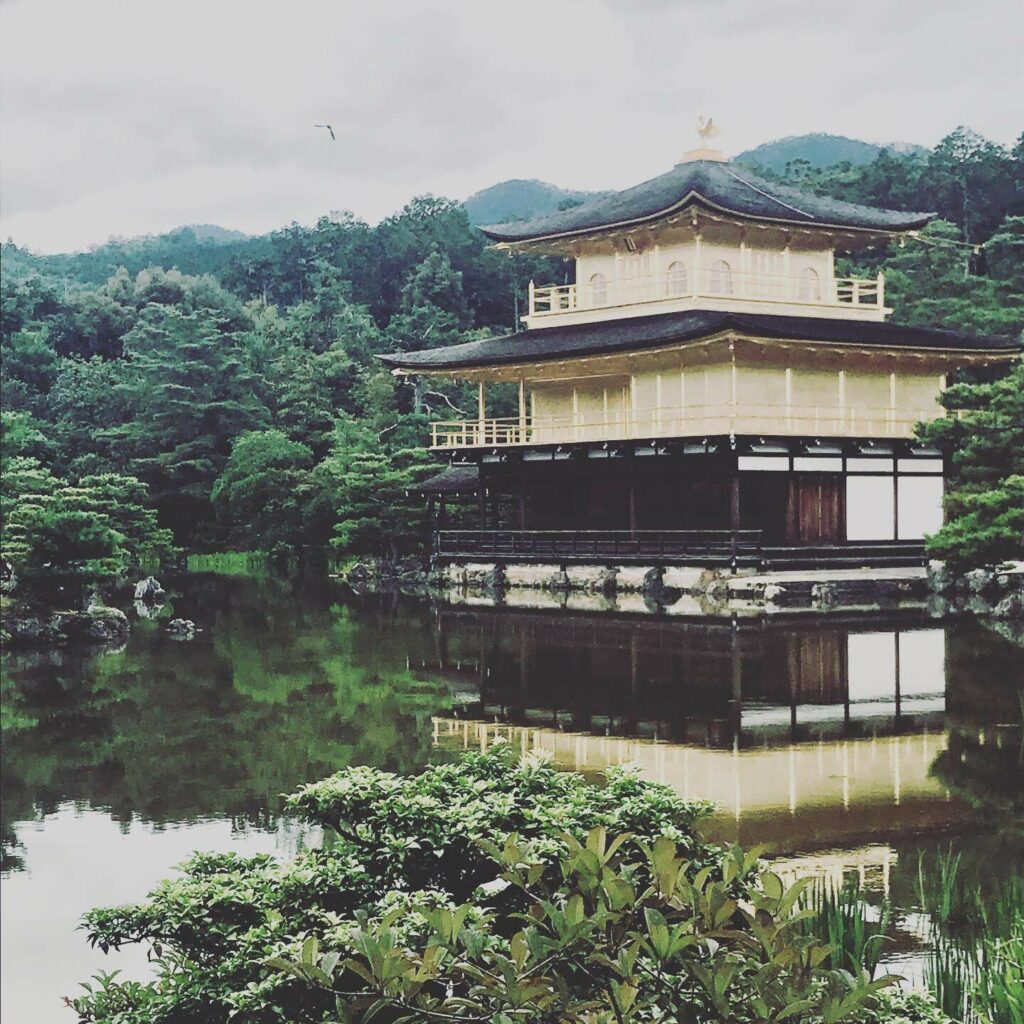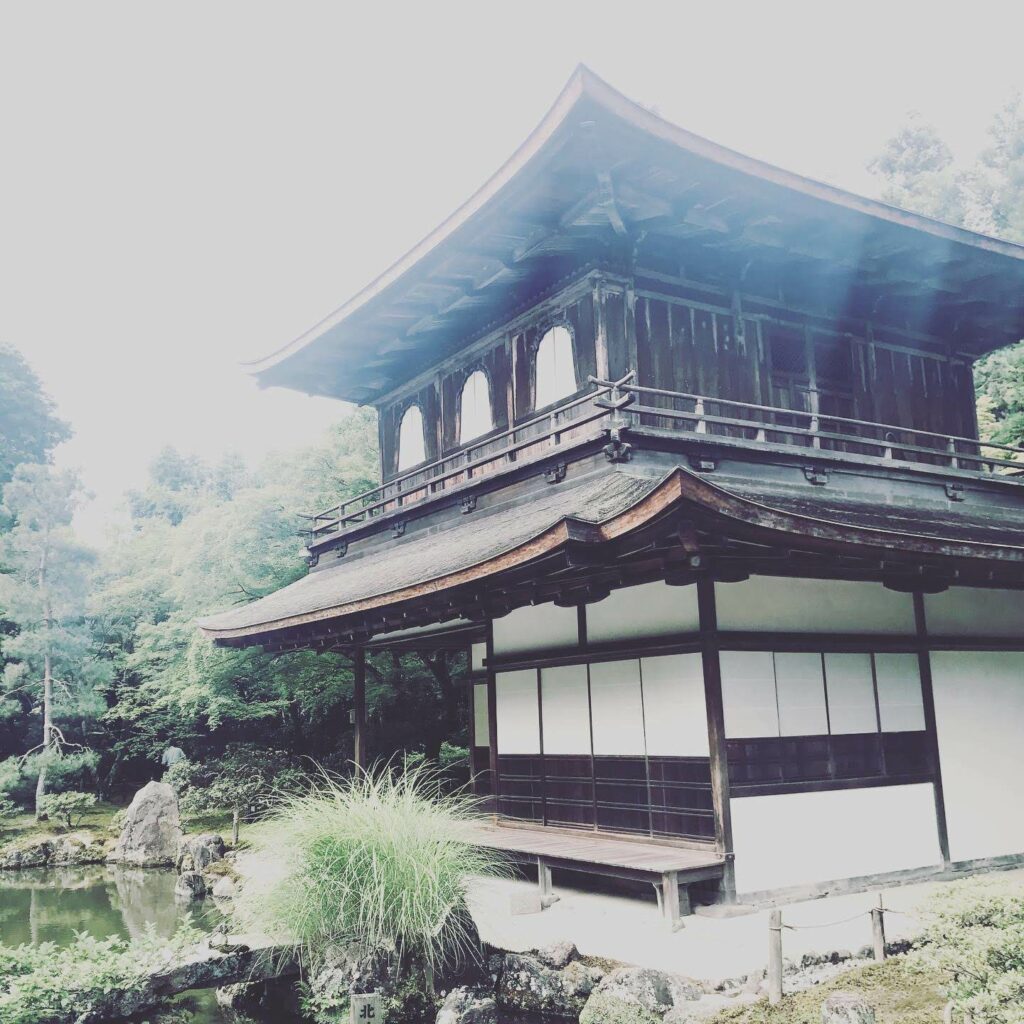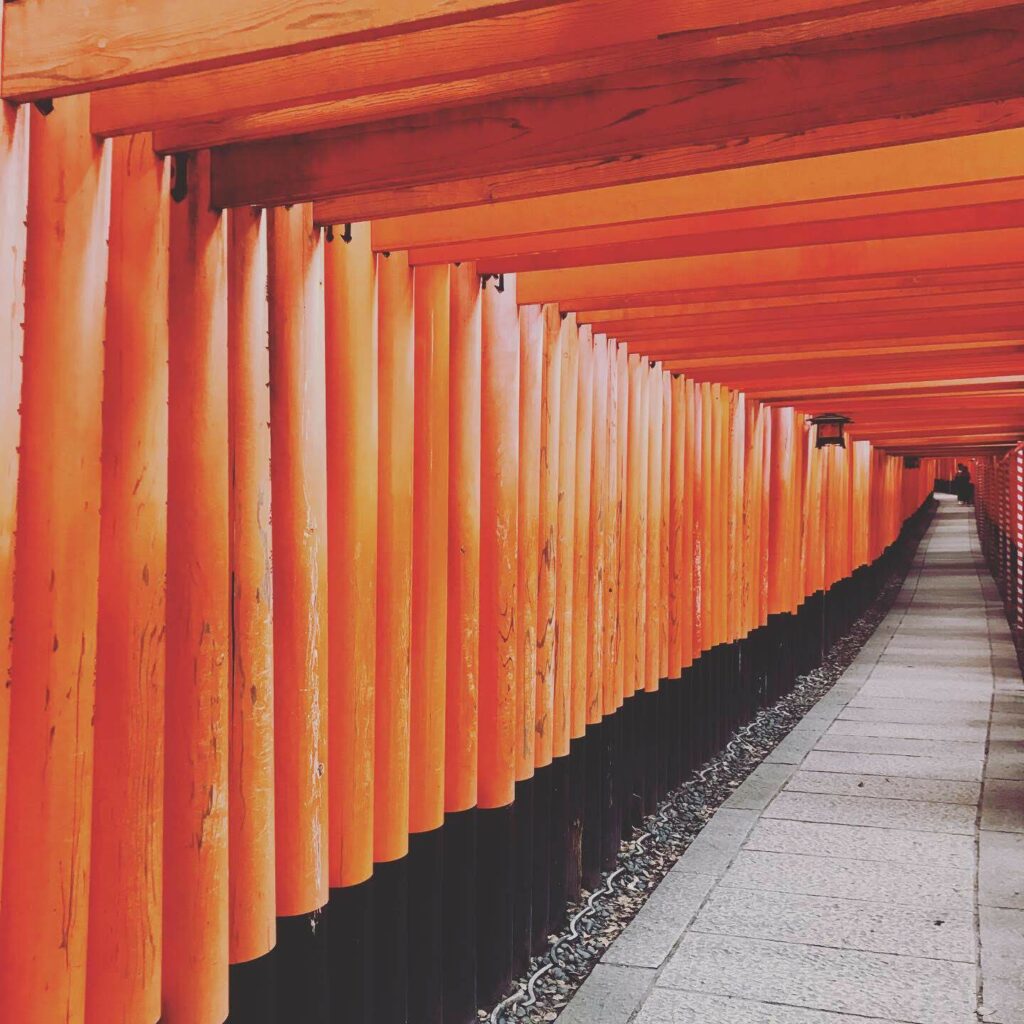 Day Trip to Nara
Nara is incredibly easy to get to from Kyoto — just hop on a train from Kyoto Station. Once at the station in Nara, it's a 15-minute walk to the main "tourist" area aka the Deer Park and Todai-ji. Both are absolutely worth it. The deer are so cute (and a little pushy for treats) and Todai-ji was a beautiful and imposing temple with amazing Buddha statues inside. The surrounding garden/forest area is also lovely to walk around in (and stumble upon more deer!).
Some tips:
– The bus system is really good (and inexpensive) in Kyoto! And we were able to use it to get to every major site. Just have some cash on you since you need to pay with exact change on the bus (you can exchange your cash using a machine at the front of the bus). Google Maps works amazingly well in Kyoto and told us exactly what buses to take, the cost, and times.
– Definitely more of a cash society — we seldom used our credit card here.
– The drinks vending machine system was outta control. Every 100 feet, there would be a vending machine on the street full of drinks. So you'll never get thirsty!
– The downside of the above: it was really difficult finding trash or recycling bins. Occasionally, there would be a can next to the vending machine itself. Otherwise, our best bet was to find a recycling bin in the train station or to carry our recyclables with us until we got back to the hotel.
– Kyoto was my favorite place to pick up souvenirs — it was less overwhelming than shopping in Tokyo and there were so many unique, handcrafted items available.
– Geisha are super hard to spot (your best bet is a special event/dinner with geisha, however, this can be very expensive). BUT — our hotel was in an area with Geisha teahouses and we caught a glimpse of two as they entered a car(!!!).