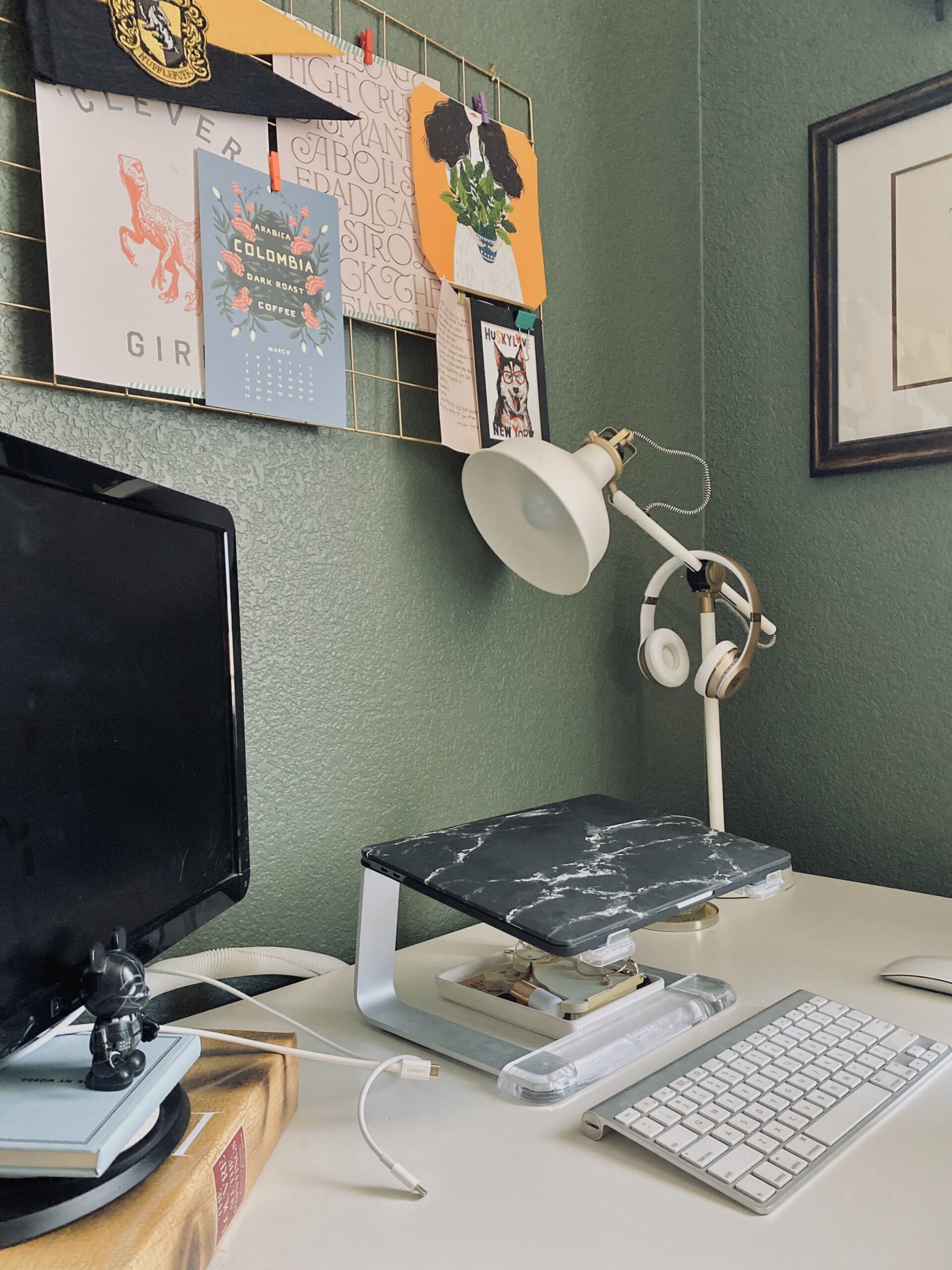 If you're looking for work from home tips… there are a billion articles out there right now. As someone who has been on the WFH train for the past 7 years… all I can say is… "do you" aka… do whatever makes you feel productive. Whether that involves wearing pants… wearing no pants… working at a desk… on the couch… on the floor. I don't think there are any set rules about it.
I work at a desk in the morning (more on that below) and then usually move over to the couch for the afternoon. I am in comfy sweatpants or leggings 100% of this time — just not the same clothes I wore to sleep. I light a candle at some point because I enjoy the smell. I follow a morning routine but then let the day take me where it may. I eat lunch at the same time everyday… always sandwiched by two cups of chai. I have a weekly "to do" list. These things may work for you… or you may need to do the total opposite. Try different things out and see what allows you to work most effectively.
Now… the fun stuff. As someone who has worked from home for quite some time (and in this particular house for the past 5 years) — I gotta mix things up. My husband also works from home so it's important for us to have an office space that sparks some level of joy/productivity/creativity. Since we're locked down at home for the foreseeable future, we took this past weekend to completely redo our office space. Mainly — painting the walls a moody green and moving furniture/artwork around.
Here's a quick before video I took before we started painting.
And here are some after shots of my side of the office! (My husband's side is a mirror image.) The wall color is is Sherwin Williams Pristine Wilderness.
I'm on the hunt for a vintage settee to add to the office so we have one more place to sit in here (or for the dogs to take over).
Tell me about your work setup!