As someone who travels a fair amount, I really do try to be mindful of the trash I produce while exploring the world. But. Reducing waste while traveling is HARD. Between all the trash created during long haul flights, hotel toiletries, quick meals out in a new city… it's easy to create a significant mound of trash during a week-long trip. So… what do we do? Nope — we don't need to be perfect. My primary reason for traveling is to explore. And if exploring leads to a bit of waste… it's okay. However, I am mindful to not create too much unnecessary waste. Here are my tips for reducing even a tiny bit of "travel trash".
Bring a travel water bottle. I use a Que bottle that compresses down to a fairly small size and doesn't have a risk of shattering. Flight attendants have had no problem filling my bottle for me on flights and I continue to refill the bottle at airports, hotels, restaurants, etc. to completely avoid having to buy water bottles or getting the plastic cups of water on the plane.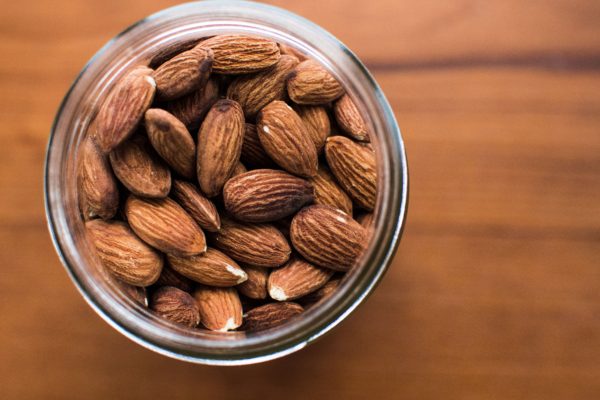 Avoid plane snacks (i.e. the peanuts, pretzels etc.) on short flights and bring your own. For long-haul flights, I haven't gone as far as contacting the airline to not have a meal for me on the flight but this may be an option if you are really looking to cut down. (My understanding is that if you just refuse a meal on the flight, the meal just goes to waste. Anyone know anything more about this? Any other ideas?)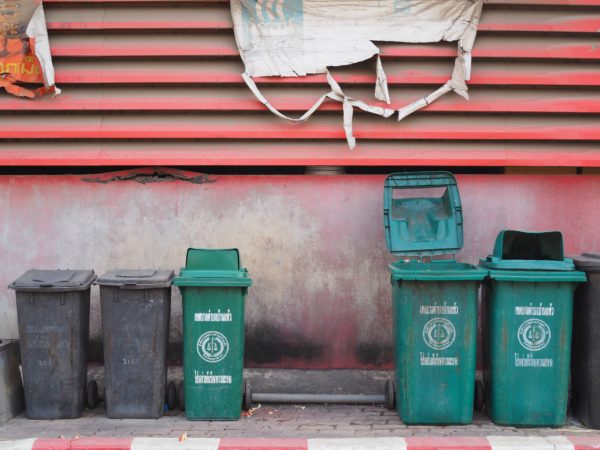 Save your recycling. I find it odd that most hotel rooms don't have a recycling bin. Anyways, I tend to save whatever can be recycled throughout my trip and then find a recycle bin on the street to empty everything in to.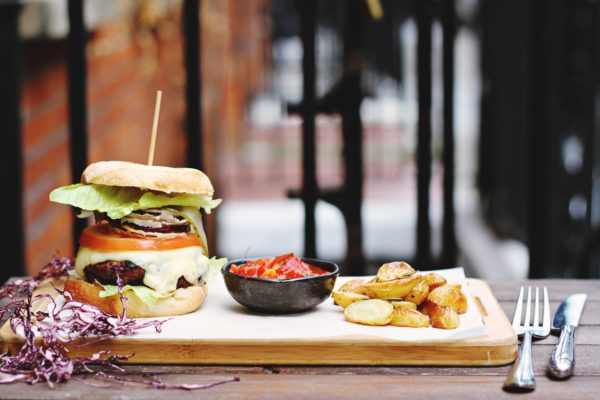 Eat at restaurants (instead of getting take out) as much as possible. Even if I'm super tired, I try to eat at the restaurant as much as possible while traveling instead of getting something "to go" to avoid creating the inevitable waste that comes along with pre-packaged or take out food.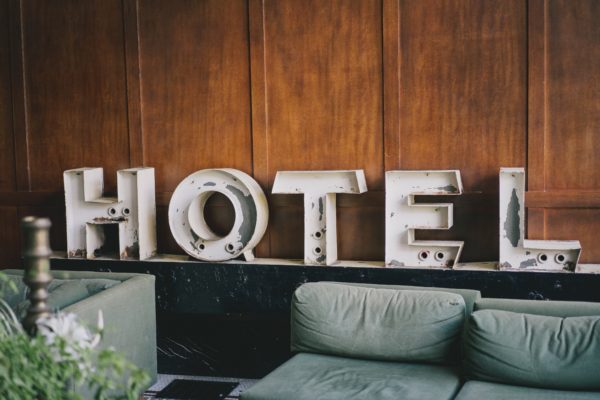 Ignore the hotel toiletries. Unless the hotel has toiletries in large refillable bottles, I avoid using the travel sized toiletries. I bring my own soap (bar), shampoo (bar), lotion (de-potted), etc. (It's probably better for your skin anyways to use consistent products!).
Save your transit cards. I've had the same Oyster card to use in London for the past 10 years and I have no plans to toss it any time soon! Saving this card has helped me avoid getting a new card at least 8 times now.
Pack a reusable grocery bag. This takes up almost zero space (I fold mine in my purse) and helps avoid gathering shopping bags while out shopping in a new city. And on that note…
Avoid purchasing knick-knacks. Listen. I love picking up unusual things on my travels. However, let's be mindful to not get things that'll ultimately end up at Goodwill. Some favorite (and useful) purchases on my travels include skincare and personal care finds from local pharmacies (preferably in recyclable glass bottles or, at the very least, #1 or #2 plastic), biscuits and loose leaf teas in cardboard or aluminum tins, and thoughtful coffee table books from a local bookstore.