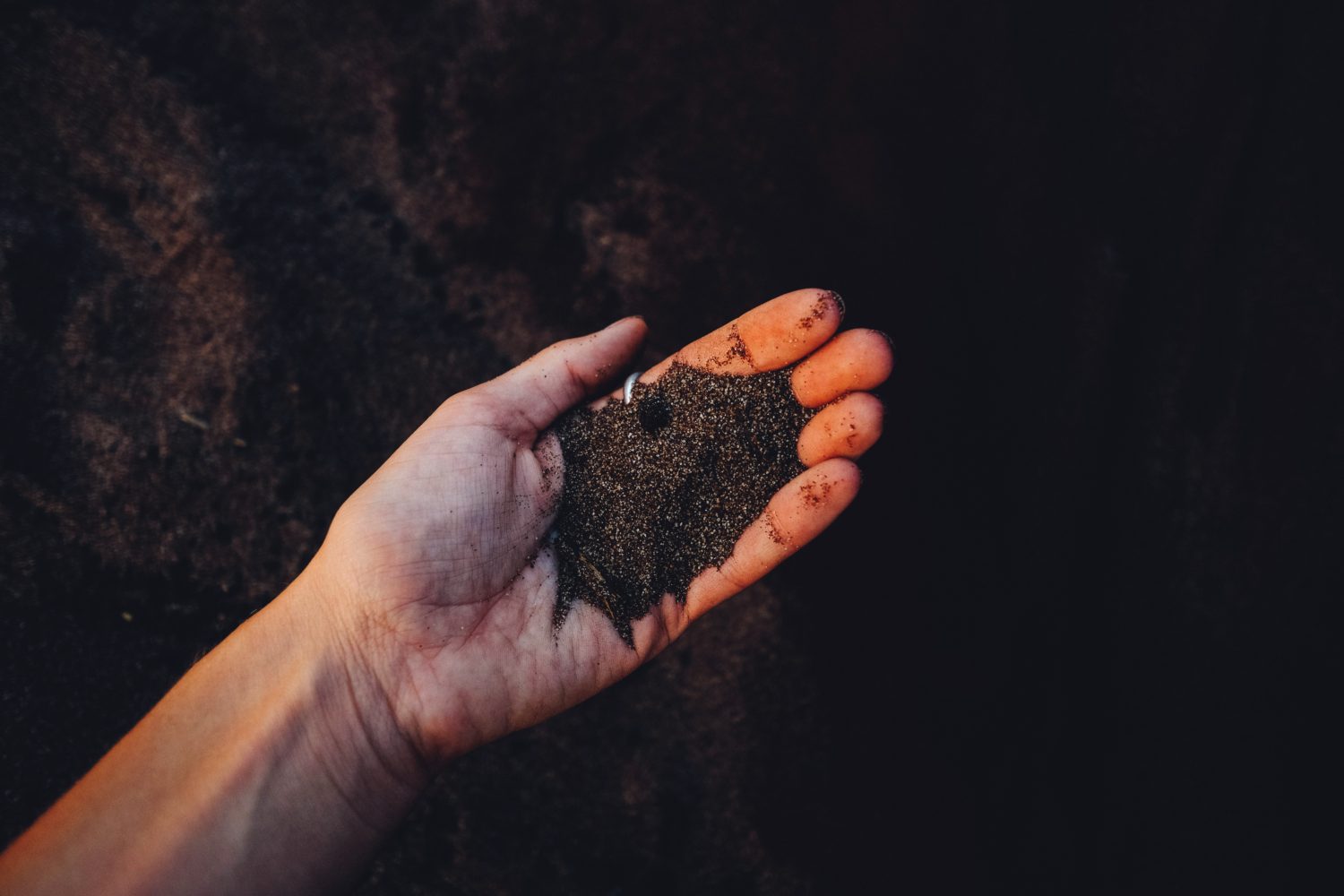 I love composting with bokashi. Okay, rewind. What is bokashi anyways? Bokashi is a way of fermenting food waste (including dairy and meat, which usually isn't composted in the traditional way) so that when the fermented food waste is thrown in to a compost pile, it breaks down much quicker. Please note, composting with bokashi doesn't lead to actual compost, but rather, a pre-compost (i.e. fermented food waste) of sorts. I recommend this method if you have a decent amount of dairy or meat scraps and a place to take your bucket of fermented food waste to (like a backyard compost tumbler or biodigester). If this doesn't apply to you — I recommend regular composting, either with a backyard compost system, curbside food waste pickup (if your city has it — jealous!), or food waste drop off (I have seen this at farmers markets; or in Dallas, check out Recycle Revolution).
If you're interested in composting with bokashi — continue on!
Supplies
– Bokashi
– 2?5-gallon buckets with 1 corresponding lid (from any hardware store)
– a drill or nail/hammer to create holes at the bottom of 2 of the buckets
– a place to dump your fermented food waste, such as a backyard compost pile
– any small container to collect food waste during the course of a day or two

1. Drill approximately 8 holes in the bottom of one of your 5-gallon buckets.
2. Stack the bucket with holes within the bucket without holes. Place lid on top.
That's it for set up. Seriously. At this point, start collecting food scraps in an easy to access spot in your kitchen. Every few days, dump the food scraps in the bucket, and cover with a scoop full of bokashi. Once the bucket is completely full with food scraps, make sure the lid is on tightly, and let sit for about 2-4 weeks (less if it's warmer, more if it's cooler). After this "sit and wait" period is over, dump your pre-compost in to a compost pile. You'll also find that some "bokashi tea" has leaked out in to the bottom bucket through the holes in the top one — this "tea" is great for indoor and outdoor plants. Pour it out in your garden. That's it. A tip is to make another bucket system to have on hand so you have a place to continue dumping food scraps while the first bucket system is in the "sit and wait" phase. I personally keep my bucket system in the garage but you can also keep it inside the house or on your balcony or patio.