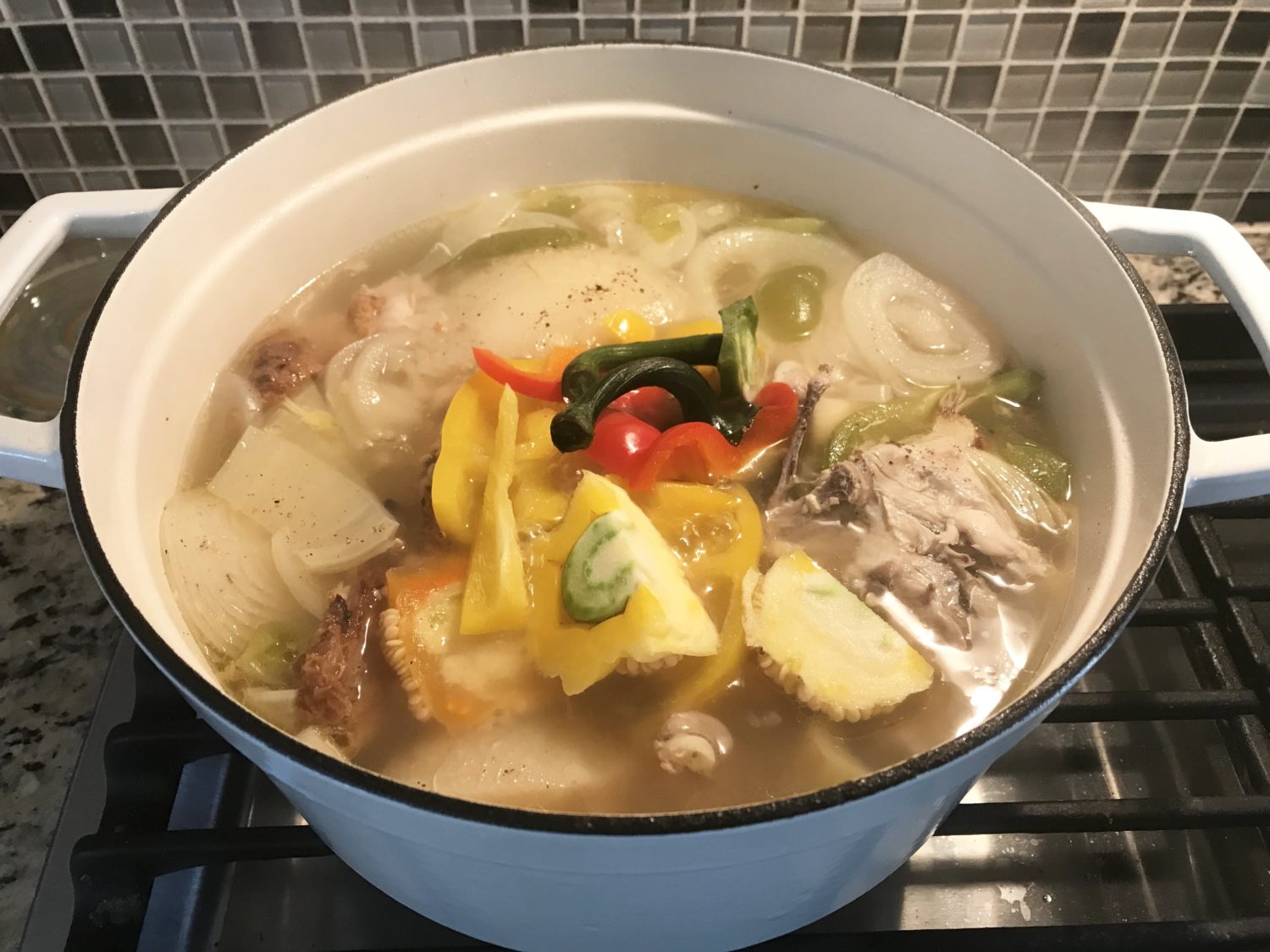 Waste Not!: Veggie Scrap Edition
Making your own vegetable stock is so, so simple (I mean, it's not even a recipe really) AND you get to utilize scraps before they are ultimately thrown in the compost AND you get to avoid buying a box of stock that would get thrown in to recycling. It's a win all around. So let's get started.
First, you want to collect some vegetable scraps. I have a tin in the freezer that I throw scraps in to — when the tin is full, I use it to make stock. Good veggies for stock are carrots, celery, onions, mushrooms, bell peppers,? leeks — basically, hardy vegetables that aren't too bitter or starchy (so avoid potatoes, cabbage, too many leafy greens).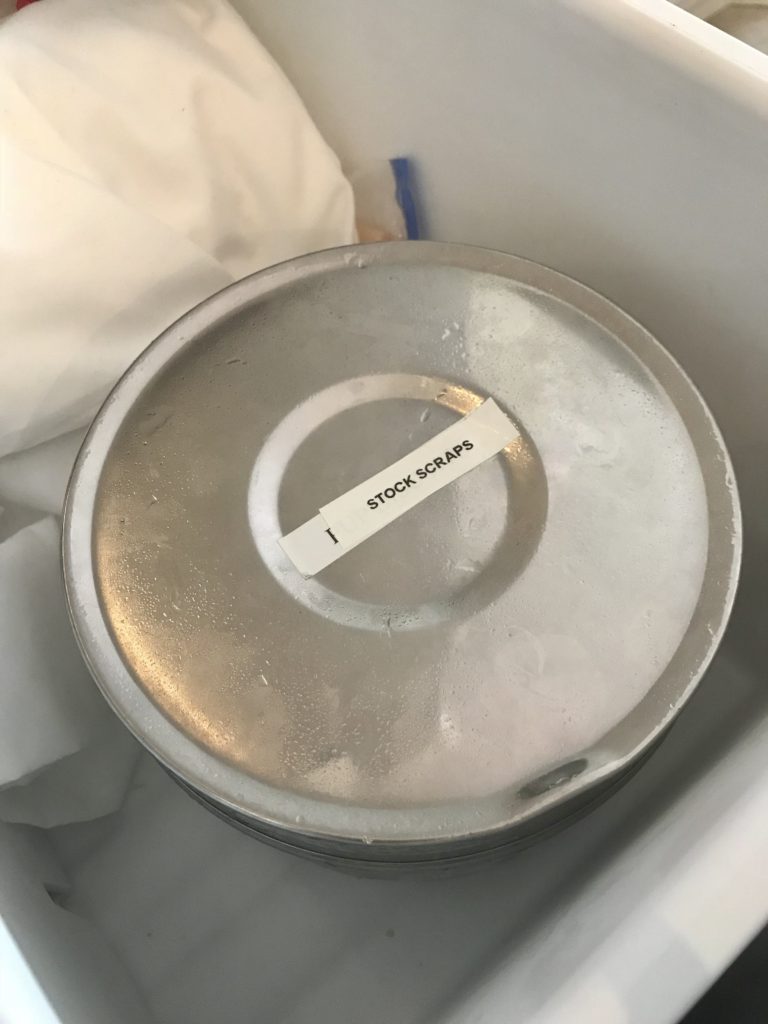 Throw the veggies in a pot, cover with water, and bring close to a boil. Then reduce the heat to medium-low and let simmer for an hour (I left the pot uncovered during this time).
Note: I had just cut up a roast chicken before I made this so I threw in the bones/remains as well for some extra flavor.
After an hour, I took the pot off the stove and strained the veggies and chicken out with a mesh strainer. My yield was about 40 oz. I separated out the broth into 3 containers and stuck them in the freezer. Whenever I'm ready to use my broth, I'll thaw it out and we'll be good to go!