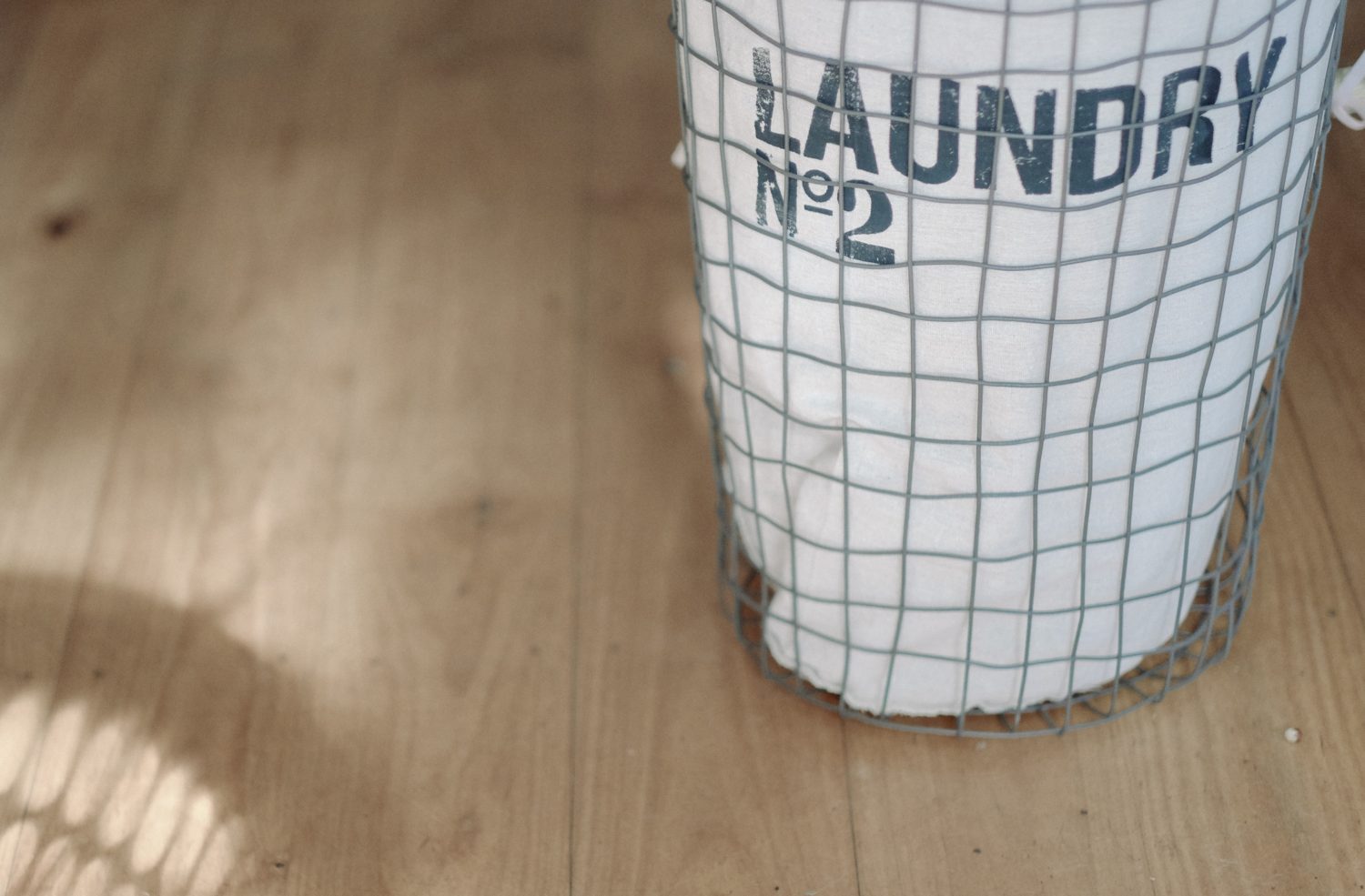 Top 5 Eco-Friendly Laundry Swaps
Continuing on with our little eco-friendly swap series… we're on to the laundry room! I think the laundry is one of easiest areas to make eco-friendly swaps because there are so many good, effective alternatives.
The item: Liquid laundry detergent in plastic jug
The swap: Powder detergent in box
I personally love the JR Watkins powder detergent (linked above). It's a bit tough to find but it's usually available somewhere online. One box lasts me about 9 months and it's worked just as well as my old Tide detergent.
The item: Dryer sheets
The swap: Wool dryer balls + essential oils
Another super easy swap. A couple drops of essential oils on a wool dryer ball and you have lovely smelling, dry laundry! I particularly love using peppermint essential oil during the winter when drying my bedding. Smells like Christmas! I've had my dryer balls for 2 years now and they are still going strong.
The item: Lint roller
The swap: Lint brush
As a triple dog owner, this is a necessity but the sheets are super wasteful. I'm still using up the last of my bulk lint rollers but plan on switching over to reusable lint brushes. Anyone else use these?
The item: Hand wash soap in plastic jug
The swap: Dr. Bronner's Bar Soap
I see all these different, fancy "hand wash" soaps to use for delicate items. But honestly, the very multi-use Dr. Bronner's bar soap works just fine when washing clothes in my bathroom sink.
The item: Washing clothes in hot water
The swap: Okay. So that wasn't an item. BUT it's an eco-friendly tip. Only wash in hot water if absolutely necessary (i.e. you need to really sanitize something). I've never had issues with using only cold water and it's much better for your clothes and the environment.