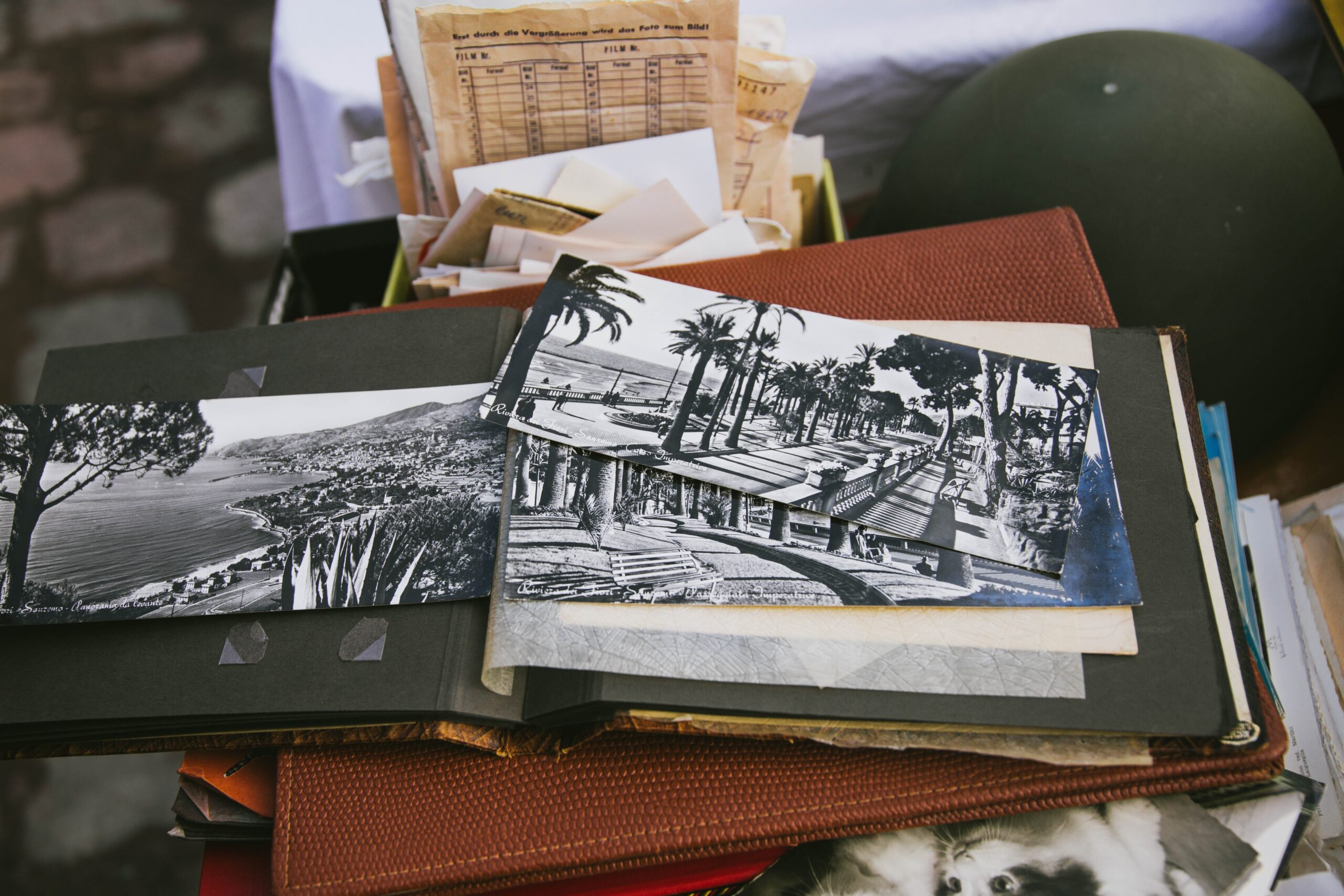 Dealing with Sentimental Items
When it comes to purging your home, dealing with sentimental items can be the toughest. We hold on to items as a way of holding on to a memory or a person… when really, the memory is within us. And, yes, sometimes it's nice to have a tangible item to remind us of something or someone but there are ways to keep stuff that are truly wanted, store stuff in a less obtrusive way, and purge items gracefully. So let's break it down by the most common sentimental items people collect.
Physical photographs

You probably have boxes and albums of old photographs from pre-2005 and the dawning of affordable digital cameras. SCAN THESE PHOTOS (see options on how to do this here). Not only will you have ALL your photos in one place (the cloud) but you can also organize things beautifully and not worry about ever losing these memories. After doing this, feel free to keep significant albums (wedding, baby, etc.) on a shelf but get rid of all the unorganized boxes.
Home movies on VHS or 8mm tapes
Before getting rid of my family's old VCR and camcorder — I bought this little gadget. And then spent months running it in the background while I worked to convert every single home video from my childhood. I backed up all these digital videos in Google Drive. This was a time consuming process but it was so, so worth it. These videos are now so easy to watch on my computer (and share with family members!) and I was able to take BOXES of tapes to my local electronics recycler.
Wedding items
I'm not going to tell you what items you should or shouldn't keep from your wedding. This is your call. Just know that you can donate or sell most wedding items to another lucky couple — this is especially great for decor items. (You can even sell your wedding outfits if you wanted to!) We rented most of our big items so what was left was small decor pieces, outfits, my wedding bouquet, and a guest book. I donated the decor and kept the rest. The bouquet has been preserved and is a memento at my parents' home and the outfit is stored in a small plastic container (my outfit was a sari so it took up little space) in my closet. The guest book is on display along with a wedding book (that I created with Artifact Uprising) on a dresser in our home.
School artwork, homework, certificates, cards
Scan the stuff that really matters. If you really want to keep physical copies of some stuff, commit to only holding on to things that can fit in a slim art portfolio (I like these because they can slide in easily behind a bookshelf). Recycle the rest.
Trophies
Trophies are one of those things that I'm all for getting rid of. They take up so much space all while collecting dust. Trophies are also expensive to purchase and are wonderful items to donate to schools and nonprofits for re-use. I called our local Goodwill and they said they take them as well.
Childhood stuffed animals and toys
If you can bare to part with a good chunk of these, do it. Take a picture of it before you do. Donate or give away to a child you know. If there are some you want to keep, relegate to one (and only one) plastic tub.
Speaking of "the plastic tub" — I strongly believe that each member of the family should have one of these that they can use to store those sentimental items they really want to keep. No judgement. But one tub. That's it. For example, my tub has some favorite stuffed animals, baby clothes, and yearbooks!